First ever 'Chinese spy' extradited to stand trial in US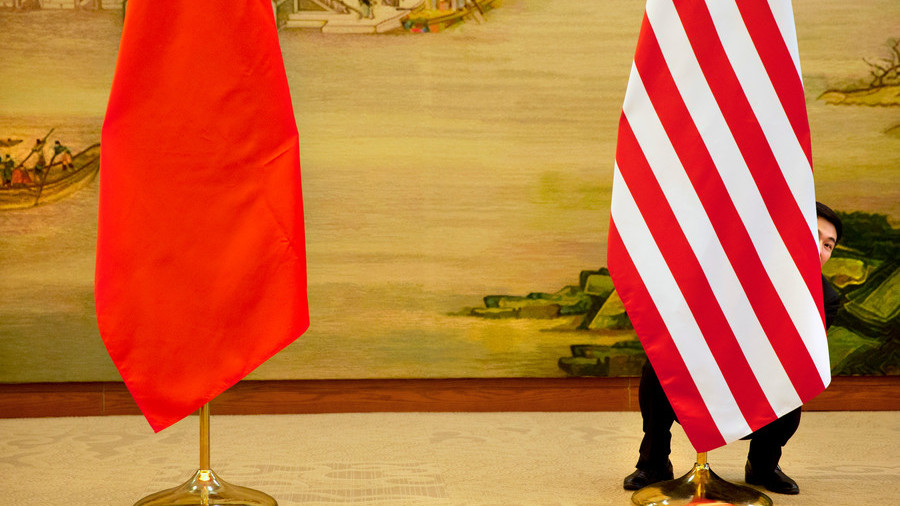 A man the US claims is a Chinese intelligence officer stood before a court on Wednesday, after being flown to the US from Belgium in an "unprecedented" extradition.
He stands accused of trying to steal aviation technology and faces up to 25 years in jail.
With Washington settling its crosshairs on China as the new arch-enemy, an emerging spy scandal is certain to add color to the red scare, both amplifying its message and boosting the image of America's superiority in facing that challenge.
According to the US Department of Justice, Yanjun Xu, also known as Qu Hui and Zhang Hui, attempted to steal trade secrets from "multiple US aviation and aerospace companies." GE Aviation, a subsidiary of General Electric and one of the world's leading engine suppliers for commercial aircraft, has been named as one of the targets.
Xu also "sought to steal trade secrets and other sensitive information from an American company that leads the way in aerospace," said Assistant Attorney General John C. Demers.
The Chinese citizen is alleged to be a senior operative with the Ministry of State Security (MSS), the country's civilian spy agency specializing in counter-intelligence and foreign intelligence.
The alleged spy was arrested in Belgium on April 1 during an FBI sting operation coordinated with the Belgian authorities.
READ MORE: 'World knows who truly violates sovereignties': Beijing blasts Pence speech on 'Chinese meddling'
Xu has been indicted on four counts of criminal charges that include conspiring and attempting to commit economic espionage and theft of trade secrets. He appeared before a Cincinnati court on Wednesday, a day after his extradition. If found guilty, he faces a maximum sentence of 25 years behind bars.
Washington has a long history of snatching foreign citizens wanted in the US from overseas. However, this case stands out, as it is believed to be the first time a Chinese intelligence officer has been extradited from a third country to go on trial in the US.
FBI Counterintelligence Division Assistant Director Bill Priestap has called Xu's extradition to the US "unprecedented," adding that it "exposes [the] Chinese government's direct oversight of economic espionage against the United States."
The indictment states that from 2013 and up to his arrest, Xu would attract aviation companies' experts to China under the pretext of giving a lecture at a university. He would cover the experts' fees and pay them a stipend, while posing as an official with the Jiangsu Science and Technology Association.
Assistant Attorney General Demers said stealing other countries' tech and talent is basically how China develops.
"This case is not an isolated incident. It is part of an overall economic policy of developing China at American expense."
However, in line with every other recent China-related statement coming out of America, he promised the US will fight back.
"We cannot tolerate a nation's stealing our firepower and the fruits of our brainpower. We will not tolerate a nation that reaps what it does not sow."
'Broadest, most complicated & most long-term threat'
The perceived threat to the US economic and military prowess coming from China appears to have completely overshadowed that of Russia, at least in the eyes of the intelligence and military community.
The news of Xu's extradition comes the same day that FBI Director Christopher Wray called China the "broadest, most complicated, most long-term threat" to the US interests. He referred in particular to Beijing's intention to get secret information on US trade, ideas and innovations.
Last week, a new Pentagon report named China as the number-one threat to the US military-industrial complex, arguing that Beijing was the most effective at targeting the US industry base. It alleged that China has been engaged in numerous legal and illicit activities, the latter including "espionage" and "cyber operations."
The growing animosity is exacerbated by the raging trade war started by US President Donald Trump earlier this year. As Washington slapped tariffs on billions worth of Chinese imports, Beijing held nothing back, responding with tit-for-tat measures. The trade dispute has now reached an impasse, and negotiations have stalled.
Trump on Tuesday said Washington had canceled "a couple of meetings" with Chinese trade representatives, claiming that China is "is not ready to make a deal."
He also reiterated that he would impose tariffs on an additional $267 billion worth of Chinese goods, if it slaps more tariffs on US imports in response to the previous $200 billion package.
If you like this story, share it with a friend!
You can share this story on social media: