China represents biggest, long-term threat to US interests – FBI director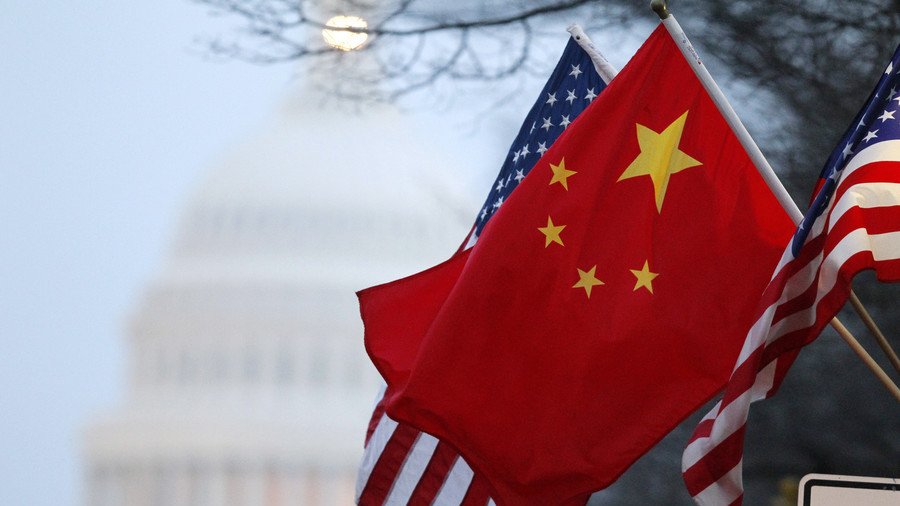 China is waging an unprecedented influence campaign against the American public and Beijing represents the "broadest, most complicated, most long-term" threat to US interests, said FBI Director Christopher Wray.
Questioned by senators on the Homeland Security Committee about US President Donald Trump's recent assertion that China is trying to interfere in the upcoming November midterm elections, Wray said that China presents the greatest long-term counterintelligence threat to the US.
Beijing appears to have totally eclipsed Moscow in the eye of the principal US counter-intelligence agency, with condemnations of China edging out the Russophobic rhetoric often heard on Capitol Hill over the past several years.
China is trying to "to get secret information about our trade, our ideas, and innovations," Wray said, using "an expanding set of unconventional methods each time to achieve their goals." He warned that the threat of economic espionage from China "affects companies in all regions and in all sectors of the US economy."
Appearing with Wray before the committee, Homeland Security Secretary Kirstjen Nielsen noted that, while China was "exerting unprecedented effort to influence American opinion," US officials to date have not identified any "attempts to compromise election infrastructure."
Wray made similar comments about China back in June, calling it the "most significant threat" the US faces as a country. "We have economic-espionage investigations in every state, all 50 states, that trace back to China. It covers everything from corn seeds in Iowa to wind turbines in Massachusetts and everything in between. So the volume of it, the pervasiveness of it, the significance of it, is something I think this country cannot underestimate," he told Congress at the time.
FBI Director Christopher Wray says China is agency's top counterintelligence priority. But for Fmr. CIA Director John Brennan - Russia remains a top concern. Full interview to come! @CRNpic.twitter.com/qOommZoLOT

— Diana Blass (@dianablass) October 10, 2018
Last year, while he was still head of the CIA, current Secretary of State Mike Pompeo argued that the Chinese are on a mission to "reduce the relative power of the United States vis-à-vis their own country."
Citing espionage fears, the Trump administration has already targeted some Chinese business operations in the US, from forcing the telecom company ZTE to fork over $1.3 billion in fines and agree to be supervised by US inspectors, to banning the sale of Chinese-made smartphones in stores on US military bases.
Starting in January 2018, the US has also imposed tariffs on several hundred billion dollars worth of Chinese imports. Beijing has retaliated by slapping tariffs on US goods as well. The trade war shows no signs of abating, either.
READ MORE: China halts all oil imports from US amid escalating trade war
While the US and China compete in some areas, the two should not view each other with a Cold War mentality, top Chinese diplomat State Councillor Wang Yi said last month, possibly qualifying for the understatement of the year.
You can share this story on social media: