Twitter in disbelief after Trump calls out China for election meddling, 'ignoring Russia'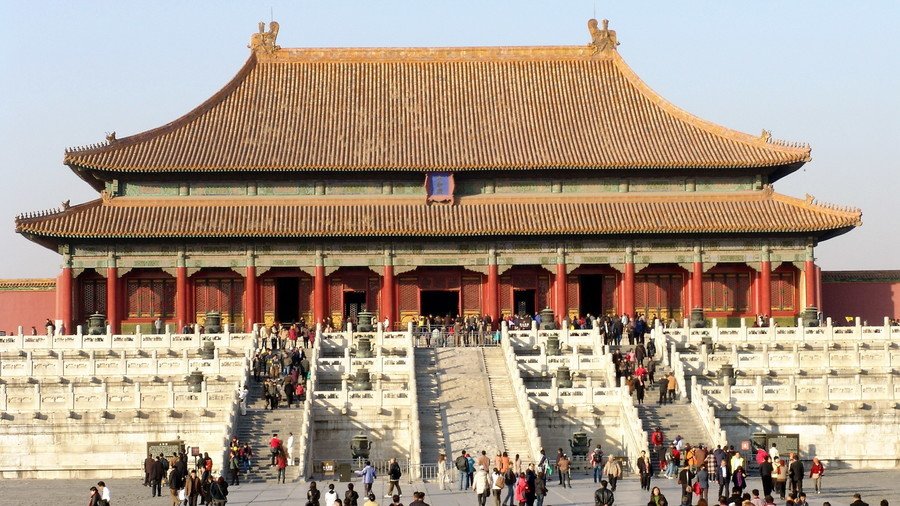 In a speech to the United Nations Security Council, President Trump blamed China for meddling in US elections. On Twitter, the #resistance is furious he didn't name the old boogeyman: Russia.
"Regrettably, we found that China has been attempting to interfere in our upcoming 2018 election," Trump told a meeting of the Security Council in New York on Wednesday.
"They do not want me or us to win," he continued, "because I am the first president ever to challenge China on trade, and we are winning on trade." Trump's comments on China echoed his comments one day before, when he accused China of product dumping, intellectual property theft, and currency manipulation.
Trump blamed China's accession into the World Trade Organization in 2001 for the loss of thousands of American jobs, and said his administration will "not allow our workers to be victimized, our companies to be cheated, and our wealth to be plundered and transferred."
Chinese Foreign Minister Wang Yi told the council that "China has all along followed the principle of non-interference in other countries' domestic affairs," and denied Trump's "unwarranted accusations" of election meddling.
The White House shot back by saying that Chinese interference in the US is at an "unacceptable level," but again provided no specifics.
On Monday, the US deepened its trade conflict with China when tariffs on another $260 billion in Chinese goods came into effect.
Trump did not elaborate on what form the Chinese election meddling is actually taking. However, with the right kind of eyes, Beijing's retaliatory tariffs - which also took effect on Monday - can look like meddling.
The Chinese tariffs target $60 billion worth of American imports. More specifically, they target US agricultural products like soybeans, grown in Midwestern states won by Trump in 2016.
In Iowa, the Chinese government supplemented its tariffs by taking out a four-page newspaper ad in the Des Moines Register on Sunday. The ad, which carried the label "paid for and prepared solely by China Daily, an official publication of the People's Republic of China," warned Iowan farmers that China may look to other countries for its soybeans, and called the potential impact on the farmers "the fruit of a president's folly."
China is actually placing propaganda ads in the Des Moines Register and other papers, made to look like news. That's because we are beating them on Trade, opening markets, and the farmers will make a fortune when this is over! pic.twitter.com/ppdvTX7oz1

— Donald J. Trump (@realDonaldTrump) September 26, 2018
Still, Chinese election meddling is a new topic for an American public force-fed Russian Kool-Aid for the last two years. CNN's Jim Acosta was first to point out that Trump should have blamed Russia instead:
Trump said China is trying to interfere in midterms because of his trade policies. No mention of Russia which the US intel community says is the world leader in election meddling activities. https://t.co/c4NpEuJeWR

— Jim Acosta (@Acosta) September 26, 2018
The fact that Trump issued a harsh criticism of Russia over its support of Syrian leader
Trump's General Assembly speech on Tuesday didn't escape the microscopes of Twitter's dedicated 'Russiagaters' either. Author Anne Applebaum found it strange that Trump repeatedly touted American sovereignty and the supremacy of the nation state, instead of coming out and saying "guys, I'm totally controlled by Russia."
having now read the Trump UN speech more closely: Weird that someone so keen on US sovereignty would be so reluctant to learn about Russian interference in US democracy

— Anne Applebaum (@anneapplebaum) September 26, 2018
Like this story? Share it with a friend!
You can share this story on social media: