'World knows who truly violates sovereignties': Beijing blasts Pence speech on 'Chinese meddling'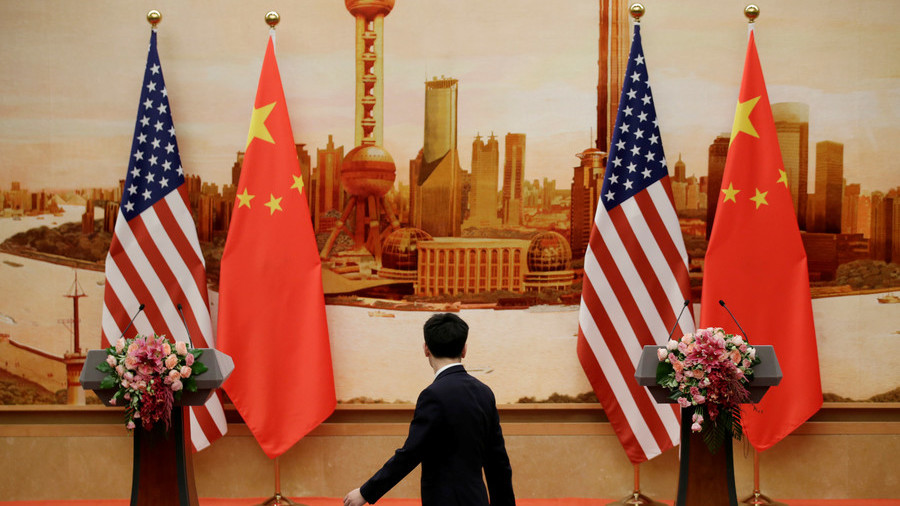 China slammed the US vice president's attack on its domestic and foreign policies as total "slander" and a "very ridiculous" attempt by Washington to shift the focus from its own meddling and infringement on others' sovereignty.
US VP Mike Pence was "speaking on hearsay evidence, confusing right and wrong and creating something out of thin air," the foreign ministry said Friday, condemning a speech by the vice president at the Hudson Institute on Thursday. "Any malicious slander on China is futile."
Amid unprecedented tensions between the two nations, Pence accused China of trying, among other things, to influence the midterm elections to the extent that all the efforts perpetually undertaken by malicious Russian actors to obfuscate American minds and undermine US democracy "pales" in comparison. The vice president also challenged Beijing's vision for the Chinese people's future, noting that Taiwan's "embrace of democracy" shows a "better path" for the entire Asian nation.
Noting that the Trump administration is now taking a more assertive stance towards China, Pence slammed Beijing's policies on everything from trade to maritime disputes in the South China Sea.
Stressing that the Chinese people remain "highly confident" about the "successful path" of socialism, that is destined to lead to "national prosperity and people's happiness," the foreign ministry noted that all "efforts made by anyone to distort the facts are doomed to be in vain."
Casting aside Pence's criticism of China's allegedly malicious influence across the globe, Beijing emphasized it views itself as one of the guarantors of "world peace" and a "defender of international order." The ministry also slammed the accusations that China is somehow trying to meddle in the internal affairs of the US, noting that it has "no interest" in American infighting.
"It is very ridiculous for the US side to stigmatize its normal exchanges and cooperation with China as China interfering in its internal affairs and elections," the statement said, instead accusing Washington of infringing on the sovereignty of other nations. "The international community already knows fully well who wantonly infringes upon others' sovereignty, interferes in others' internal affairs and undermines others' interests."
Despite the recently exchanged tit-for-tat tariffs targeting $260 billion worth of bilaterally traded goods and Washington's newly introduced sanctions on the Chinese military for buying Russian fighter jets and missiles, China said it remains committed to working with Washington as long as it's done with "mutual respect."
"We urge the US to correct its wrongdoing, stop groundlessly accusing and slandering China and harming China's interests and China-US ties, and take concrete actions to maintain the sound and steady development of China-US relations," the statement concluded.
Think your friends would be interested? Share this story!