Russian influence & meddling in US 'pales in comparison' with China's, Pence believes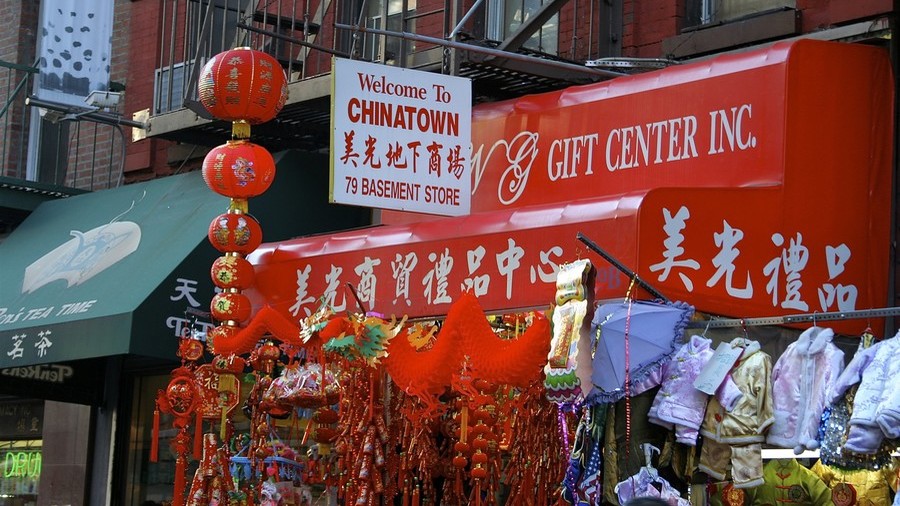 The White House has stepped up its showdown with China, casting it as the new top bogeyman, with Mike Pence declaring that the notorious Russian interference and meddling 'pales' in comparison to Beijing's influence in US affairs.
China is increasingly assuming the role of number one villain for the White House administration, ahead of the US midterm election and amid the spiraling trade war between the two nations, the US vice president is due to announce in a speech this week at the Hudson Institute think tank in Washington, DC.
Amid the ongoing Robert Mueller probe into alleged Russian interference in the 2016 US presidential election, Pence will present America with another, even more powerful malefactor ahead of the upcoming midterm polls. Citing US intelligence sources, Pence will claim that Russian influence on American minds and democratic processes "pales in comparison to what China is doing," excerpts of his speech, seen by Reuters, declare. In particular, Pence will blame Beijing's "covert actors, front groups and propaganda outlets," for subverting the opinions of US policy makers. "It's using wedge issues, like trade tariffs, to advance Beijing's political influence" in the trade war, Pence will reportedly claim.
While denigrating China's influence in the US, Pence will also question the validity of the One China policy, which the US still wants to formally uphold – but challenge in principle on the grounds that Taiwan's "embrace of democracy" would be a "better path" for all Chinese.
Relations between Beijing and Taipei have deteriorated since Taiwanese President Tsai Ing-wen, a member of the island's pro-independence Democratic Progressive Party, took office in May 2016. China suspects the leader is seeking to push for formal independence. Beijing, which has always maintained its 'One China' policy, sees Taiwan as part of the country and is wary of Washington's support for the island.
READ MORE: China's yuan strengthens as reserve currency despite trade war while US dollar weakens
Furthermore, the US second-in-command will defend the 'freedom of navigation' principle, under which the American navy continues to challenge Beijing's sovereignty claims in the disputed, resource-rich South China Sea. "The United States Navy will continue to fly, sail and operate wherever international law allows and our national interests demand. We will not be intimidated. We will not stand down," Pence will say, according to Reuters.
Beijing has endlessly warned the US not to stir up trouble in the South China Sea and not to infringe on China's sovereignty, vowing to challenge the US in the region to ensure peace and stability along its borders.
Pence is set to speak at the Hudson Institute just days after tit-for-tat tariffs targeting $260 billion worth of bilaterally exchanged goods came into effect. The harsh rhetoric will likely trigger new criticism from Beijing, especially after Washington imposed sanctions on the Chinese military for buying Russian fighter jets and missiles.
If you like this story, share it with a friend!