'We are not sin city': Houston blocks sex-doll brothel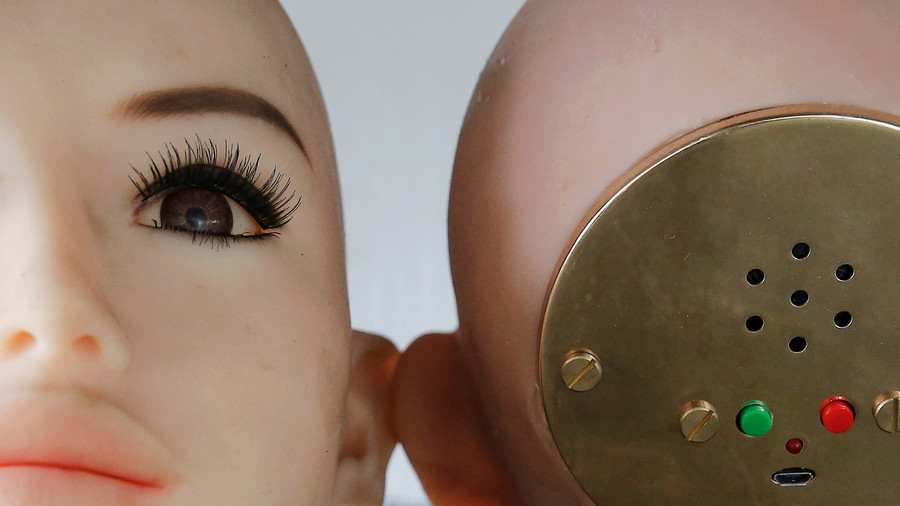 Houston City Council in Texas has unanimously voted to block a sex-doll brothel from opening by bringing in a ban on citizens having sex with a device resembling a human at a business premises.
A Canadian company had already started construction on the business before progress was halted by permit issues, and on Wednesday the council passed an updated ordinance that effectively blocks the brothel from opening.
READ MORE: Can't get enough: Europe's first sex-doll brothel set to open third venue
The company, KinkySdollS, opened North America's first sex-doll brothel or "adult love dolls rent before you buy service" in Toronto, Canada in September. They sell and rent human-like sex dolls that can retail for up to $3,000. While they are technically still allowed to sell the devices in Houston, under the new regulation, they cannot allow patrons to have sex with them on their premises.
The city council shut down the operation after locals launched a petition against the business, garnering more than 10,000 signatures from citizens who felt it would "destroy homes, families, finances of our neighbors and cause major community uproars in the city," according to Pastor Vega, one of the speakers at the meeting.
Council member Greg Travis threatened to record every patron that entered the establishment and shame them online, while another, Virginia Mireles, said she was "concerned and horrified to see where our society is taking us."
"We're not getting into your bedroom, but don't bring it into our district. Don't bring it into our city. This is not a good business for our city. We are not Sin City," said Travis, who claimed the council was not targeting any business in particular, but rather "this type of behavior" in general.
Sex-doll brothels have grown increasingly popular in Asia and Europe, with hubs popping up in Italy, Spain, France, Moscow, London, Germany, Austria, Holland and Scotland. But the path to making love with a sex doll doesn't always run smoothly – an establishment launched recently in Torino, Italy was raided by police and shut down just nine days after its highly anticipated opening. Law enforcement accused the brothel of "lack of hygiene" and other offences, seizing all eight of its dolls for "examination."
Think your friends would be interested? Share this story!