Snoop Dogg calls Kanye West 'Uncle Tom,' as West's love affair with Trump deepens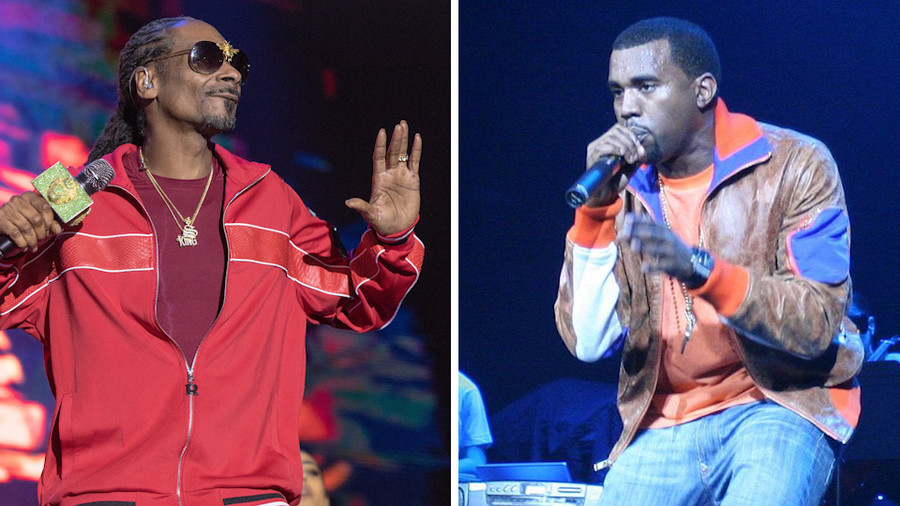 Venerable rapper and consummate dope-fiend Snoop Dogg called fellow rapper Kanye West an "Uncle Tom" for his support of President Trump, as West's reinvention as a political commentator continues to draw liberal ire.
In an Instagram comment on a post by producer DJ Pooh, Snoop ridiculed West's now-trademark "Make America Great Again" hat, writing "Make ya music great again n**ga."
Snoop then called West an "Uncle Tom. Ass n**ga," referring to West's supposed selling out to the 'white devil.'
Snoop also attacked Kanye, Trump, and Trump supporters in a radio interview with Sirius XM's DJ Suss One last month.
"I don't give a f*ck. If you like that n**ga (Trump), you motherf*ckin' racist, f*ck you and f*ck him," Snoop ranted in a passionate tirade. "Kanye too, n**ga. Don't forget about him, too, f*ck you, too," he said.
While the 46-year old once rapped about "rollin' down the street smokin' indo, sippin' on gin and juice," Snoop has focused much of his gangsta shtick on President Trump in recent years. Last year, he caused controversy when he released a music video that showed him shooting a clown-faced Trump lookalike.
Trump himself hit back at Snoop after the video's release, not with a lyrical diss-track, but with a tweet mocking Snoop's "failing career."
Kanye West has also reinvented himself as a political commentator of sorts this year, albeit on the other side of the political aisle. After a lengthy Twitter hiatus, West returned to the public eye in April with a stream-of-consciousness tweet salvo expressing support for Trump, criticizing the Democratic Party, and promoting self-love. Trump, he said, is a "brother" who shares West's "dragon energy."
In an impromptu Saturday Night Live monologue last weekend, a MAGA-hat-wearing West defended his public shows of affection for Trump and blasted the Democratic party for pushing pro-welfare policies on African Americans, as the liberal audience booed and jeered.
"The blacks want always Democrats, you know it's like the plan they did, to take the fathers out the home and put them on welfare," he rambled. "Does anybody know about that? That's a Democratic plan."
In a follow-up tweet, West doubled down on his support for Trump's "America First" agenda.
West's pro-Trump message angered his more liberal fellow celebrities. They saw his call to "abolish the 13th amendment" as a call to reinstate slavery, rather than a call for an end to mass incarceration. Both are covered by the 13th Amendment.
Issuing solemn denunciations of Kanye's wrongthink, they weighed in on social media, as political discourse in 2018 continues to drift further and further into the realm of the bizarre.
"The level of unapologetic conjecture I've encountered lately isn't just frustrating, it's retrogressive, unprecedented and absolutely terrifying," Avengers star Chris Evans responded, apparently after a good flick through a thesaurus.
Pop star Lana Del Rey called West's support for Trump "a loss for the culture," and said that West needs "an intervention as much as [Trump] does," while Star Trek actor-turned #resistance superstar George Takei snarked that Trump and Kanye "both believe they are far more gifted than they actually are. Both are known to deliver rambling, nonsensical speeches. And both profess to love someone named Kim."
West could count on at least one positive review though. President Trump tweeted that Saturday Night Live was "a political ad for the Dems," and congratulated Kanye on "leading the charge!"
Like this story? Share it with a friend!
You can share this story on social media: