MAGA hat wearing Kanye West booed by SNL audience after pro-Trump speech off-air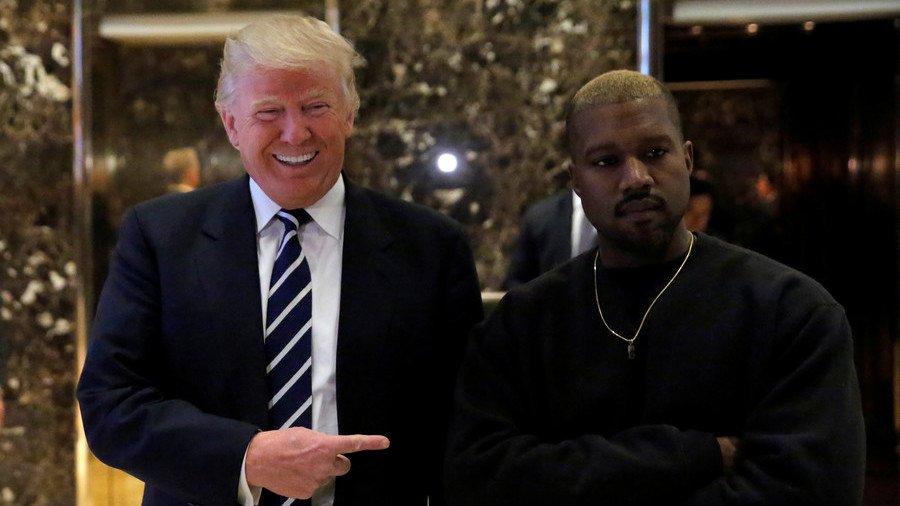 One could not imagine a less receptive audience for a pro-Trump speech than the folks at Saturday Night Live (SNL), known for mocking the president. Yet, Kanye West still delivered a rant in favor of the commander-in-chief.
Sporting his own red Make America Great Again (MAGA) baseball cap, West's musings came after he was drafted into the lineup as a last minute replacement for singer Ariana Grande at the comedy show.
Capturing the tirade on camera was none other than comedian Chris Rock, who recorded the speech from the audience.
"I wanna cry right now, black man in America, supposed to keep what you're feeling inside right now," West sang as he paced the stage with the show's cast lined out behind him and slow church-like music playing in the background.
Blasting the Democrats, he continued: "The blacks want always Democrats you know it's like the plan they did, to take the fathers out the home and put them on welfare. Does anybody know about that? That's a Democratic plan."
Moving on to Trump, West then talked about how befuddled white people are when they talk to him about his support for the president.
"There's so many times I talk to like a white person about this and they say, 'How could you like Trump? He's racist.' Well, if I was concerned about racism I would've moved out of America a long time ago."
Several claps broke out in support of West's statements, however they were quickly drowned out by a sea of boos and jeers from the vast majority of the audience.
Rock, meanwhile, is heard chuckling in the background before exclaiming "oh my God."
READ MORE: Donald Trump & Alec Baldwin in Twitter feud over latest SNL sketch (VIDEO)
West has long been a vocal supporter of Trump, previously calling him a "brother" and said he has "dragon energy." His support has divided fans and garnered criticism from some in the black community.
Now in its 46 season, the late-night show is known for attacking Trump, with sketches starring Alec Baldwin as the President often lampooning his administration.
In response to his portrayal on the show, Trump previously attacked SNL as "biased" and "not funny" while saying Baldwin's impersonation "just can't get any worse."
Think your friends would be interested? Share this story!
You can share this story on social media: