Detroit radio station bans Kanye West's music, starts #MuteKanye movement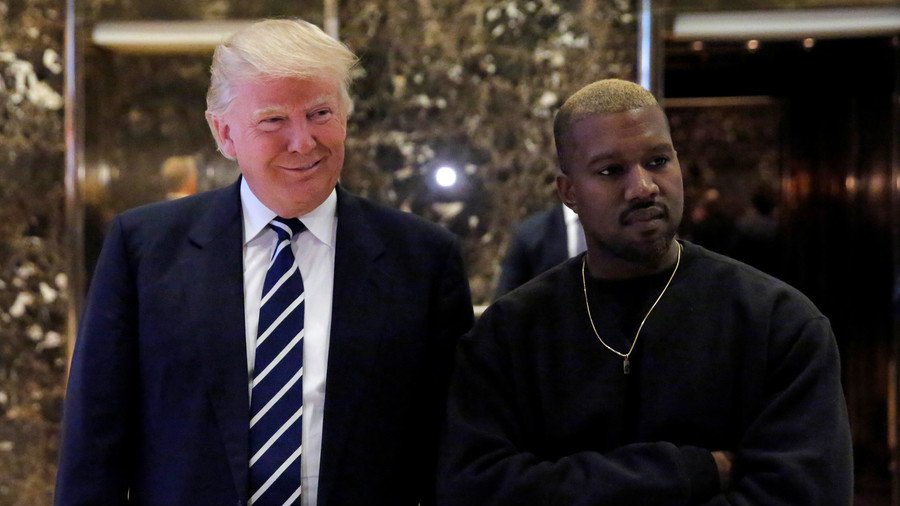 A Detroit radio station announced that it will no longer play Kanye West's music, after the rapper called 400 years of slavery "a choice" for black Americans.
"We don't want to hear Kanye's music, we don't want to play Kanye on our show, we don't want to talk about Kanye anymore. So we are taking a stand and we aren't playing his music anymore; we just are refusing to give him a platform," read a Facebook post from Djs BiGG and Shay Shay from Detroit hip-hop station 105.1 The Bounce.
The two DJs accompanied their announcement with the hashtag #MuteKanye, which sparked heated discussion on Facebook and Twitter.
Listeners tweeted their support and outrage at the Kanye ban.
In an interview with TMZ earlier this week, West said: "When you hear about slavery for 400 years. For 400 years?! That sounds like a choice. You was there for 400 years and it's all of y'all. It's like we're mentally in prison."
West later backtracked and attempted to explain his slavery comment.
"The reason why I brought up the 400 years point is because we can't be mentally imprisoned for another 400 years. We need free thought now. Even the statement was an example of free thought…It was just an idea," he said on Twitter.
West drew both admiration and ire for his recent Twitter activity. Since returning to Twitter (from a self-imposed break) in late April, Kanye has been dispensing his musings on Black Lives Matter, freedom of thought, capitalism, and Donald Trump, who he called a "brother" and said has "dragon energy."
While President Trump himself tweeted his thanks to Kanye, the rap superstar's conservative awakening did not please everyone.
Ten million of Kanye's twitter followers abandoned him, celebrity gossip pages questioned his mental health, and one Russiagate-obsessed 'analyst' even pondered whether Kanye was a Kremlin agent.
In Kanye's own words though, he's being demonized for the crime of thinking freely.
Like this story? Share it with a friend!
You can share this story on social media: