Kanye West is a race traitor, declares Atlantic columnist Ta-Nehisi Coates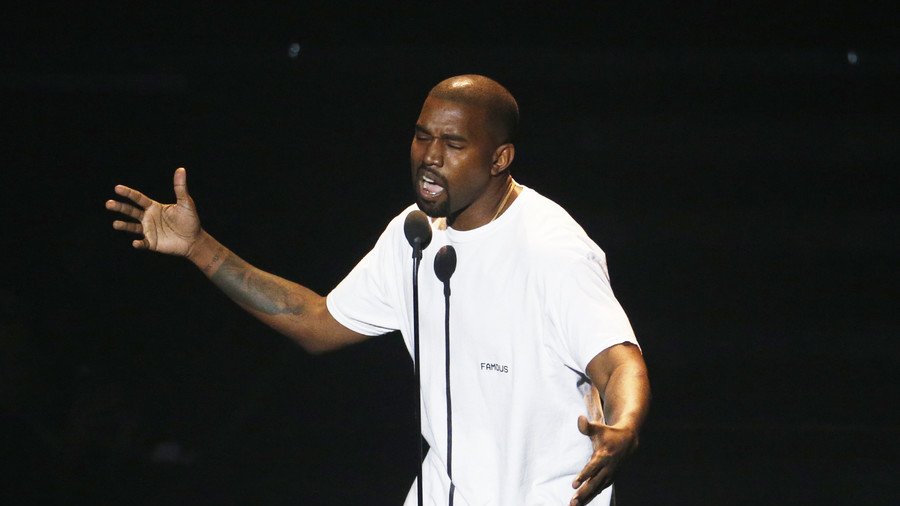 Kanye West is abandoning his black roots by embracing President Donald Trump and "white freedom," says author and activist Ta-Nehisi Coates, the latest celebrity piling onto the rapper over his political views.
In a 5,000-word essay in The Atlantic magazine, the author of 'We Were Eight Years in Power' argues that many African-Americans, including himself, had considered West a "god" akin to Michael Jackson.
"The rule of Donald Trump is predicated on the infliction of maximum misery on West's most ardent parishioners, the portions of America, the muck, that made the god Kanye possible," Coates wrote. "But for black artists who rise to the heights of Jackson and West, the weight is more, because they come from communities in desperate need of champions."
Two weeks ago, West set Twitter on fire by posting a photo of an autographed Make America Great Again hat and calling Trump a "brother" who shared his "dragon energy." He refused to walk back his comments in the face of a backlash from many black celebrities, saying instead that he was a free thinker who refused to live in the "prison" prescribed by others.
"[Kanye] is, indeed, championing a kind of freedom — a white freedom, freedom without consequence, freedom without criticism, freedom to be proud and ignorant... the freedom of rape buttons, pussy grabbers... the freedom of suburbs drawn with red lines, the white freedom of Calabasas," Coates wrote, referring to the California hometown of West's wife, Kim Kardashian.
Incidentally, Kardashian's stepfather became one of the most recognizable transgender people in the world, Caitlyn Jenner – and just so happens to share West's newfound conservative brand of politics.
This did not prevent Coates from accusing West of betraying the "young people among the despised classes of America... the children parted from their parents at the border, the women warring to control the reproductive organs of their own bodies, the transgender soldier fighting for his job."
This brand of identity politics was at the heart of Coates' widely publicized online spat with popular intellectual Cornel West in 2017, a row which would ultimately see Coates withdraw from Twitter and delete his account altogether, despite having over 1.25 million followers.
Kanye West has over 28 million followers on Twitter. It appeared that he lost about 10 million of them on the day he came out as a Trump supporter, but Twitter dismissed those reports as a glitch. A Detroit radio station did ban his songs from being played, however, while a number of black celebrities have sought to distance themselves from West for siding with the "oppressor."
While Coates' essay was praised in liberal circles, with many fawning over the piece in carbon-copy tweets, the conservative movement's most vocal advocates on Twitter did not share that point of view.
Some argued that the praise was for Coates' prose, not his point, arguing that it was merely a racially-charged case of style over substance.
9 out of 10 times I see praise for Ta-Nehisi Coates, it's for his prose, not his point. Because his point is always the same boring grievance. They just adore the many different ways he can articulate it, I guess.

— Neonta'veren (@neontaster) May 7, 2018
This misguided moron claims Kanye is no longer black because he disagrees with his politics. The depths of this stupidity is too deep for me to explore. Ta-Nehisi Coates SLAMS Kanye: West Pushing 'White Freedom,' Allying With Slaveholders https://t.co/DHEwDvZdOU

— JJ Truth (@1Romans58) May 7, 2018
Think your friends would be interested? Share this story!
You can share this story on social media: