Putin plan: Russia to halve poverty, join world's five biggest economies, increase life expectancy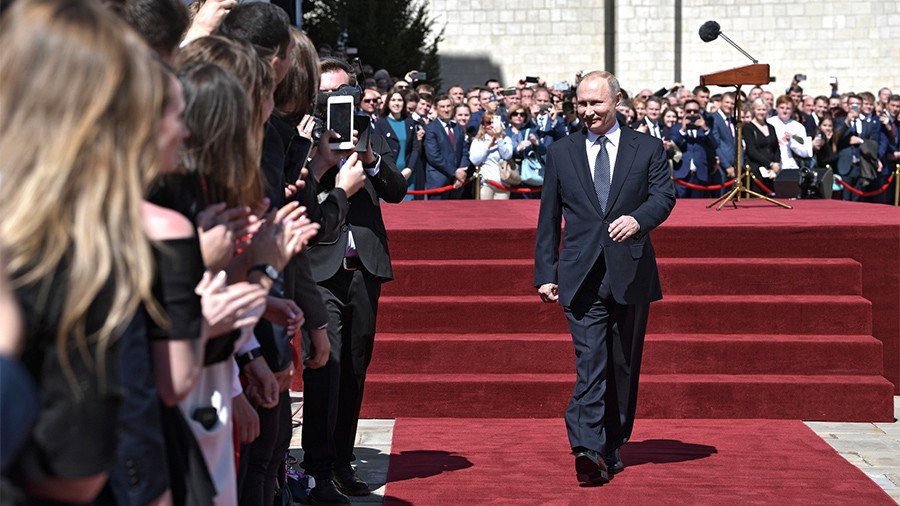 Vladimir Putin unveiled an ambitious vision for Russia for his new six-year term - including rapid economic growth, a rise in life expectancy, and a drop in inequality - hours after his inauguration.
Titled "National ideas and strategic aims for the development of the Russian Federation by 2024" the 17-point decree, "in force as of today," touches on dozens of areas from mortgages, to road safety, and the creation of a national youth orchestra. Here are the highlights...
Joining the big five
According to the document, Russia is to become one of the world's five biggest economies, maintaining GDP growth above the global average, while retaining macroeconomic stability.
READ MORE: Russia needs to become less oil-dependent in next 6 years – Putin
Measured by nominal GDP, Russia is outside the top 10 biggest economies, and would have to produce near double-digit growth to catch up in the next six years. However, using purchasing power parity GDP, which is a better measure of the real value of the economy, Russia sits in sixth place, just behind Germany, so the target is not unrealistic, and hitting it would help halve poverty, another stated aim in Putin's plan.
Outpacing world GDP growth will be a harder task. The world economy grew by 3.5 percent last year, while Russia's expanded by 1.5 and is expected to trend under the global average again this year.
Increasing life expectancy to 78
According to last year's stats, Russians' life expectancy hit an all-time high in 2017, reaching nearly 73. Female life expectancy is already over 78, a respectable number for a country of Russia's economic means. Achieving the new target will require reducing one of the greatest gender mortality disparities in the world, which sees the country's men die, on average, a decade younger than the women.
Ensuring 'steady population growth'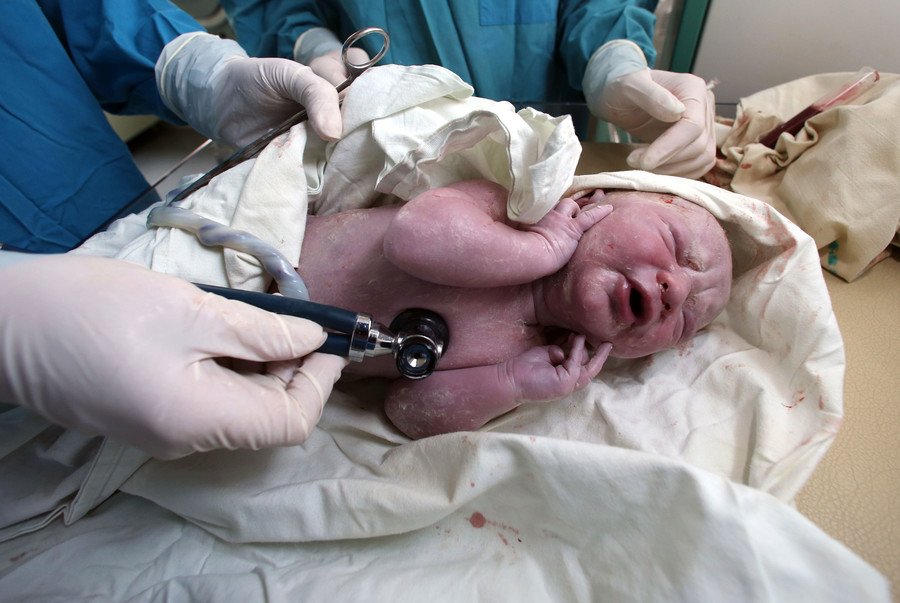 Russia's population has rebounded from its 2009 low of fewer than 142 million to nearly 147 million last year, partly thanks to the addition of 2 million Crimean residents.
The target will involve boosting the birth rate to 1.7 – a number exceeded just two years ago – through financial incentives for new parents, better health provision, and better employment prospects for working mothers.
As with the previous aim, the other part of this objective will come through reducing mortality, not least through encouraging Russians to live a healthier, more active lifestyle.
Improving housing for millions
According to the decree, five million households per year can expect to see their living conditions improve. To this end, 120 million square meters of housing are to be built each year – the equivalent of 1800 Versailles palaces.
READ MORE: Putin prioritizes economic breakthrough, quality of life in swearing-in speech
While mortgages, a concept virtually unknown in the Soviet Union, are becoming more common, the government wants them to become the driver of the housing revolution, with loans given out at no more than 8 percent interest per year, in line with the reduced rate of inflation.
Making Russia more liveable
The vision sets out an expansion by five million hectares of protected environmental areas, a reintroduction of species to boost biodiversity, and the safeguarding of long-troubled natural treasures, such as Lake Baikal, which continues to suffer from industrial and tourism-related pollution.
But the plan for cities, which are often plagued with the legacy of heavy Soviet industries, is even more radical, with cleaner air initiatives and intentions to remove unsanctioned rubbish dumps that have become headline news over the past year. Putin has also proposed improving the quality of drinking water, using "experimental military technologies", a pressing everyday issue in a country where tap water is still not recommended for consumption in many places.
A departure from previous approaches is the suggestion that, instead of top-down paternalistic decision-making, 30 percent of local residents should now be regularly involved in putting forward, voting for and implementing measures to make their cities more habitable, the document recommends.
You can share this story on social media: