Protesters against police brutality march with coffins outside Cowboys' stadium in Texas
Published time: 17 Sep, 2018 06:11
Edited time: 18 Sep, 2018 10:56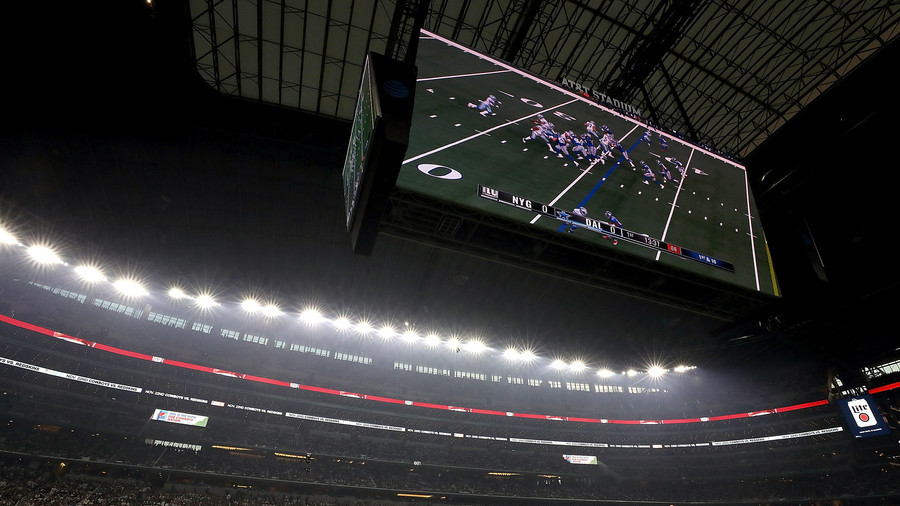 Empty coffins symbolizing those killed by police were carried by protesters outside AT&T Stadium in Arlington, Texas, where the Dallas Cowboys were set to take on the New York Giants.
Activists rallied on Sunday to draw attention to the slayings of Oshae Terry and Botham Jean – African American men who were fatally shot by North Texas officers this month.
Terry, 24, was killed by Arlington officers on September 1 when he was fleeing a traffic stop. Jean, 26, was killed by Dallas officer Amber Guyger, who said she thought she was in her own apartment and that he was a burglar. She was placed on administrative leave and charged with manslaughter.
Around 100 protesters, who included members of religious institutions and activists, gathered outside Dallas police headquarters, halted a city council meeting, and marched through downtown.
They demanded that Guyger be fired, and insisted that the situation would have unfolded very differently if the victim had been white. "If the roles had been reversed and Botham had come into her apartment and killed her, he would be in jail right now and charged with capital murder," said Pastor Frederick Haynes, one of the rally's leaders. "We are saying there is not justice at all if there is not justice for all."
Like this story? Share it with a friend!