'Fiction!' Trump says he'll write 'real book' in response to Woodward's publication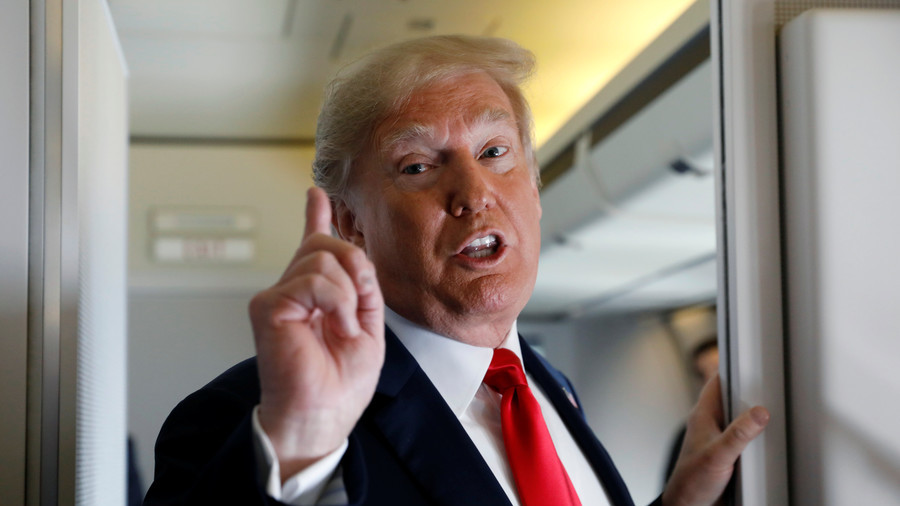 President Donald Trump has hit out at Bob Woodward's "joke" new book, calling it "fiction" and promising to write the "real book" about his presidency, as unflattering allegations from the upcoming release keep spreading online.
"The Woodward book is a Joke," Trump tweeted on Monday morning. "Just another assault against me, in a barrage of assaults, using now disproven unnamed and anonymous sources. Many have already come forward to say the quotes by them, like the book, are fiction. Dems can't stand losing. I'll write the real book!"
The book, titled 'Fear: Trump in the White House,' is written by the investigative journalist who uncovered the Watergate scandal that brought down former US President Richard Nixon in the 1970s.
Already a bestseller on Amazon, the book describes an administration struggling to control the whims of Trump, who is characterized as impulsive. It claims that some advisers have gone so far as to remove documents on certain issues from the president's desk to keep him from seeing them or signing them.
Woodward, 75, has stood behind his work despite the fact that many anti-Trump quotes in the book were made by anonymous sources, while others who are quoted by name in the publication - such as White House Chief of Staff John Kelly and Defense Secretary James Mattis - have denied saying the words attributed to them.
But despite Woodward remaining steadfast in his defense of the book, others have criticized him for it. Pulitzer Prize-winning journalist Chris Hedges told RT that whether the claims in the book are true or not, they're still "distracting from real issues."
Trump's tweet comes as a guessing game continues to take place in Washington over who wrote an anonymous op-ed, published in the New York Times, in which the writer claims to be an insider working against the US president. Multiple officials, including Mike Pence, have denied writing the piece, with the vice president stating that he would be willing to take a lie detector test to prove it wasn't him.
Like this story? Share it with a friend!