Tesla Tower: Lightning strikes and dances around Europe's tallest skyscraper in Russia (VIDEOS)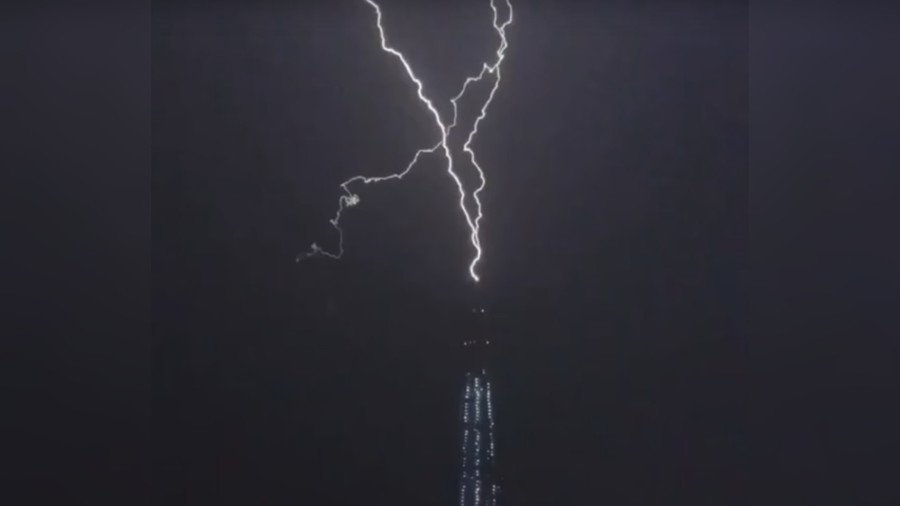 A spectacular lightshow has been captured on video, showing lightning bolts strike the spire of the Lakhta Center skyscraper in St. Petersburg, Russia. The city was hit by a powerful thunderstorm on Saturday evening.
Videos recorded by residents show huge bright bolts of lightning as they come down, hitting the top of Europe's tallest building, cascading around the structure, surrounded by dark skies.
The flashing display captivated observers. "So scary and at the same time so beautiful," one social media user wrote; while another agreed, calling the scene "mesmerizing."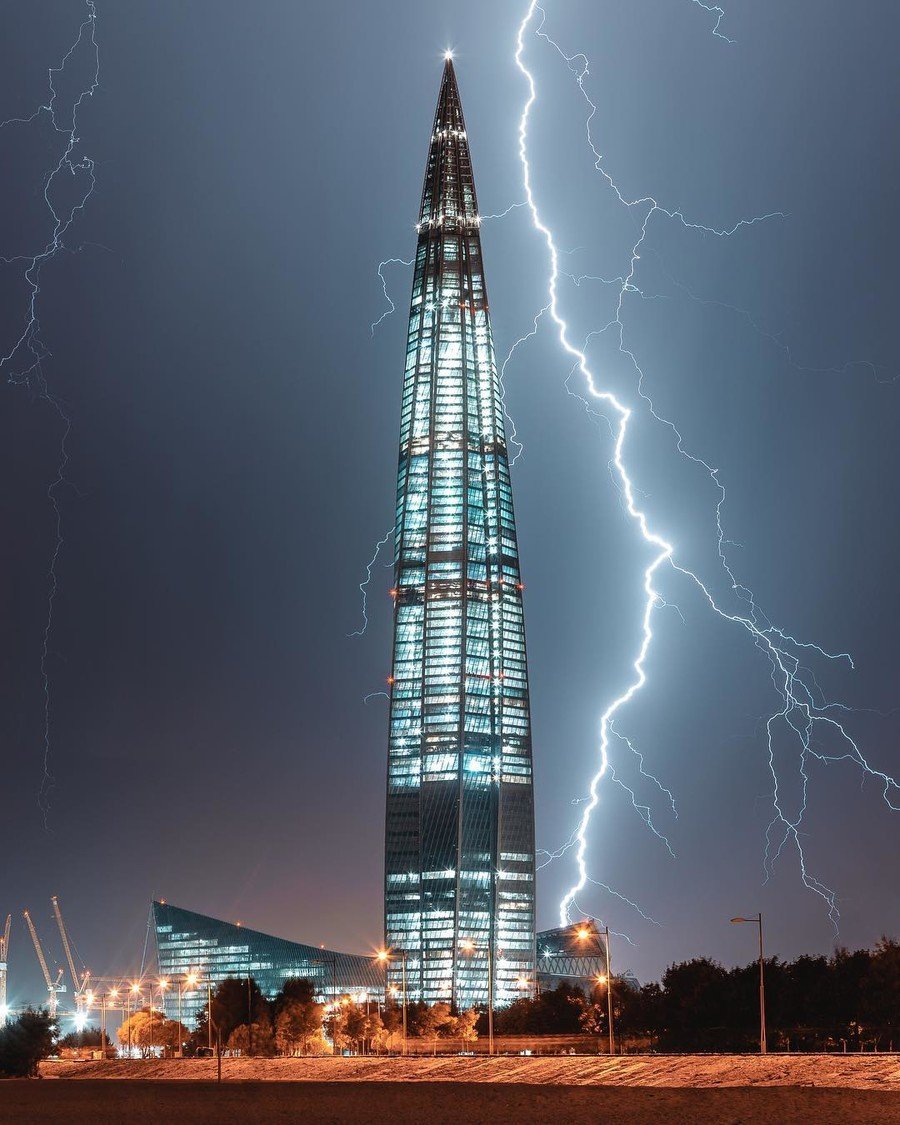 Some were amazed by how the building managed to withstand the force of nature reigning down on it, praising the 87-story, 462-meter-tall skyscraper as "undefeatable," and labeling it "the city's main lightning rod." Others were surprised that the lightning didn't cause power outages. "We should ask Nikola Tesla," one user remarked.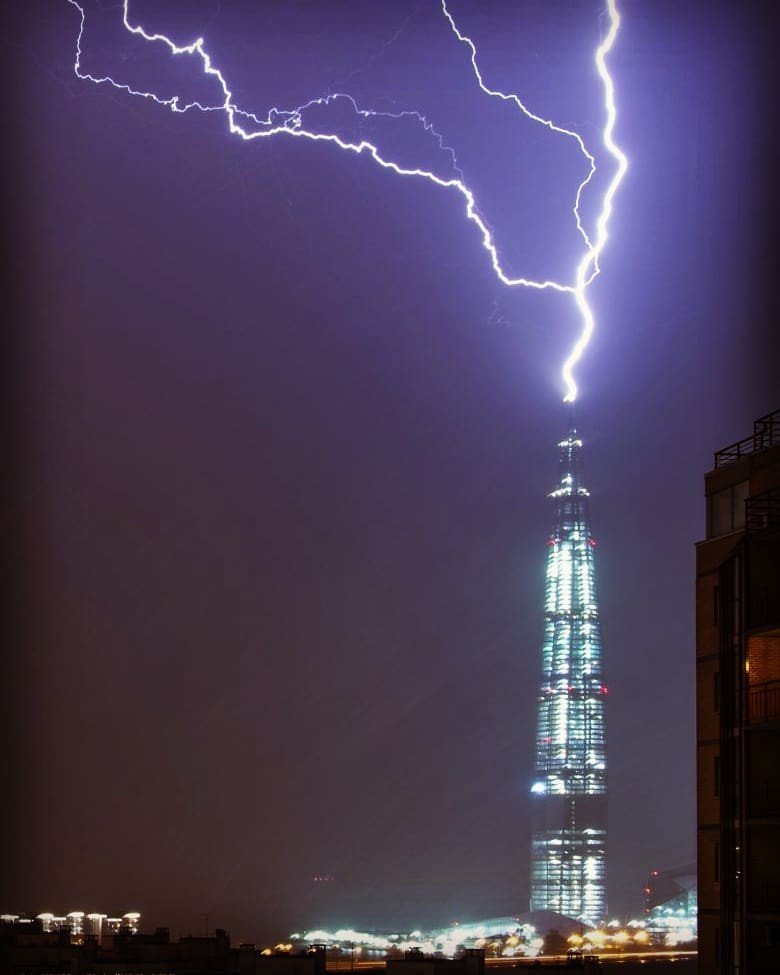 The Lakhta Center is designed to house shops, offices and a restaurant with a panoramic view. The building is still under construction and is set to officially open for visitors this fall.
Like this story? Share it with a friend!
You can share this story on social media: