Pentagon sends marines for snap live-fire drill in Syria as 'strong message' to Russia – reports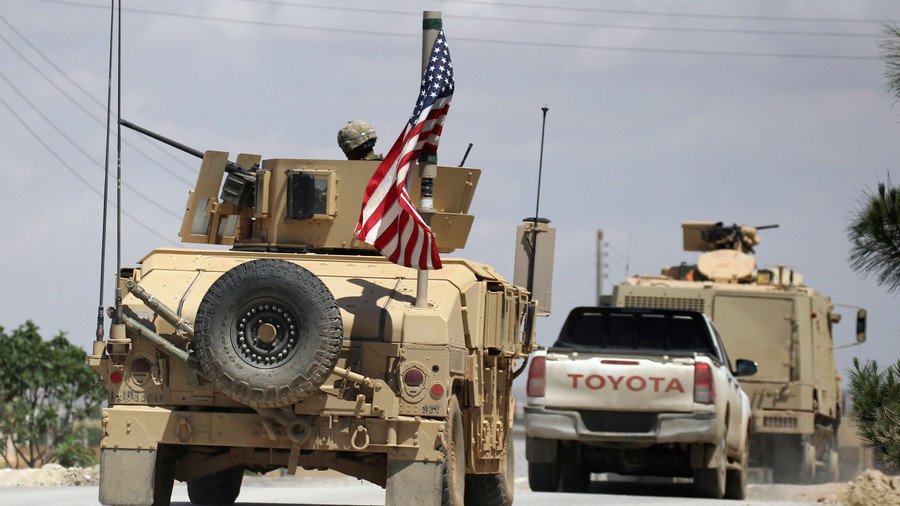 More than 100 US marines flew to southeast Syria for a snap live-fire exercise, sending a "strong message" to Russia not to conduct operations near the US base, two Pentagon officials told Fox News.
The marines were deployed via assault helicopter to Al-Tanf military base, located in Syria's Homs Province, which borders Iraq. The drill includes air assaults, supported by artillery barrages.
"Our forces will demonstrate the capability to deploy rapidly, assault a target with integrated air and ground forces and conduct rapid exfiltration," said spokesman for the US Central Command, Captain William Urban.
Urban stressed that the US "does not seek to fight the Russians, the government of Syria or any groups that may be providing support to Syria."
READ MORE: Russian marines land on Syrian shores in massive Mediterranean drills (VIDEOS)
The drill was launched after the US Army reported that Moscow had issued two warnings that it is planning to conduct operations against militants in the area. The use of the wording "precision strikes" in one of the notes had "sparked alarm with US commanders," CNN reported on Friday, citing its own sources in the Pentagon.
Russia had repeatedly stated that it considers the US military outposts in Syria to be illegal, since they were not authorized by the Syrian government. Moscow has suggested that the US is using the Al-Tanf base to get a foothold in the country. "During the existence of the base, we don't know of a single US operation against IS [Islamic State, formerly ISIS] in the area," the Russian Center for Reconciliation reported last week.
Think your friends would be interested? Share this story!
You can share this story on social media: