'Just gold everywhere': Australia gold rush heats up after 2 nuggets worth $11mn found 4 days apart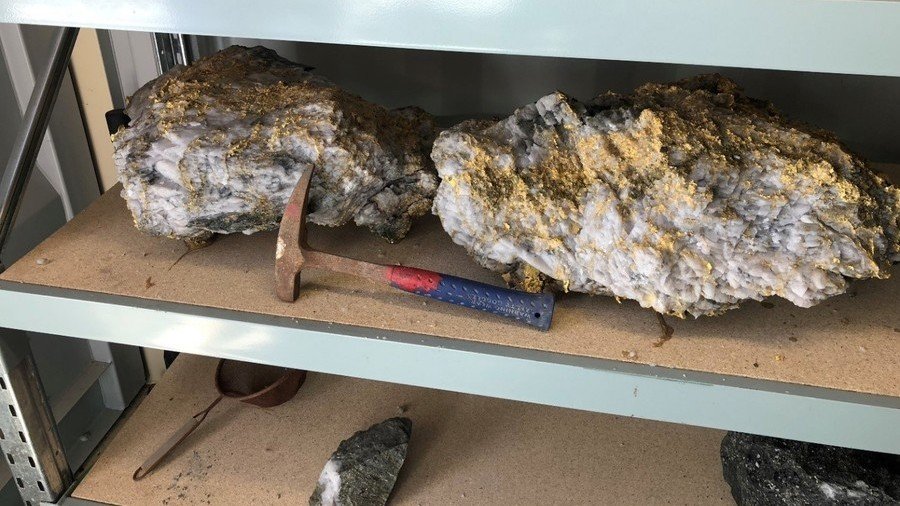 Miners in Western Australia have made what many believe to be two of the biggest gold nugget discoveries in recorded history, just four days apart.
"You might go your whole life and you'll never see anything like it. It's definitely a once-in-a-lifetime discovery," senior geologist Zaf Thanos said, as quoted by ABC Australia.
"As a geologist, like I said, you get excited by a pinhead speck. But to see something on this scale is just phenomenal. This sort of bonanza zone is incredibly unique."
Miners uncovered the amazing specimens in the first week of September at the 45-year-old Beta Hunt, which is operated by Canadian company RNC Minerals, and located near the small town of Kambalda, 630km east of Perth.
The largest gold nugget was discovered 500 meters below the surface in an area just three meters wide and three meters high. It weighed roughly 90kg. Rather than wait for heavy machinery to do the lifting, the miner who discovered it, Henry Dole, and two colleagues brought the giant nugget, dubbed the "Mother Lode," to the surface themselves using a normal trolley.
"Everything was covered in dust, and as I watered the dirt down there was just gold everywhere, as far as you could see," Dole told ABC Australia. "I've been an airleg miner for 16 years. Never in my life have I ever seen anything like this. There was chunks of gold in the face, on the ground, truly unique I reckon. I nearly fell over looking at it… we were picking it up for hours."
RNC Minerals reported a total haul of quartz and gold nuggets in excess of 190kg, "the largest of which is 95kg with an estimated gold content of 2,440oz and a second large specimen stone of 63kg with an estimated gold content of 1,620oz."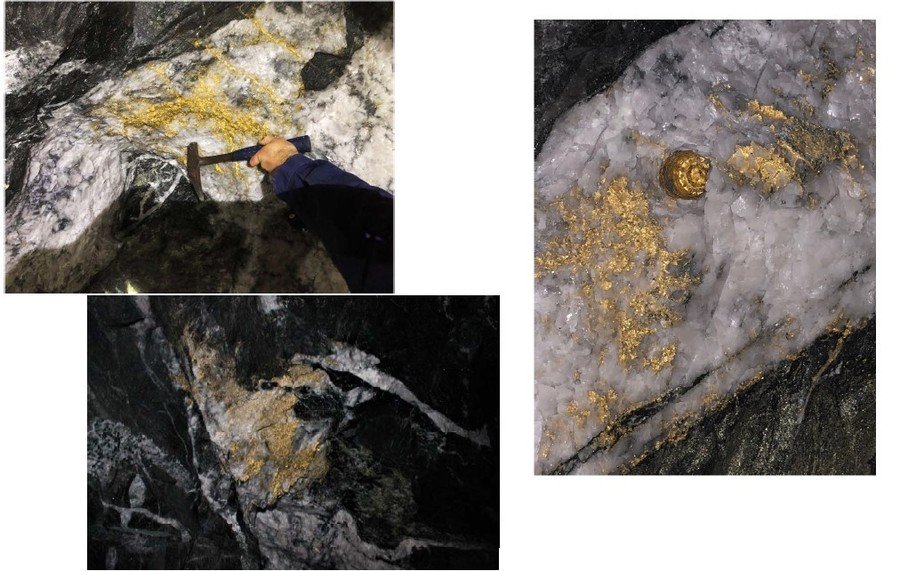 Once the coarse gold is processed, it is expected to yield a combined price of approximately Can$15 million ($11.3 million) in cash, the company reported. For reference, RNC Minerals mined just 13,320oz at Beta Hunt during the entire last quarter.
READ MORE: China's actual gold reserves mighty enough to kill the US dollar – RT's Keiser Report
Despite the discoveries, however, RNC Minerals still intends to sell the mine, which is typically used to generate nickel for the steel industry. For his part, Dole believes the gold bonanza is far from over.
"I truly believe there's something bigger and better down there," he said. "I reckon we're just on the fringe of it… and if we get deeper I reckon we'll find more."
Security has been reinforced at the mine with armed guards on site transporting any and all new discoveries to a secure vault before being shipped to the Perth mint. The area of the major discoveries has been sealed off and the entire mine is under constant video surveillance.
RNC President Mark Selby intends to auction off the 60kg and 90kg specimens, as collectors in North America and around the world are known to pay up to a 50-percent premium.
"Given the rarity of the rock, and the physical beauty and presentation of the gold that's there, it's a very spectacular stone in multiple ways, so we'll see whether 20, 30 or even 50-percent premiums apply here," Shelby said. "We're really looking forward to auctioning the key stones off over the coming weeks. There's a pretty select group of collectors who this would appeal to."
Like this story? Share it with a friend!
You can share this story on social media: