'Wasn't me!': White House officials deny involvement in New York Times 'resistance' piece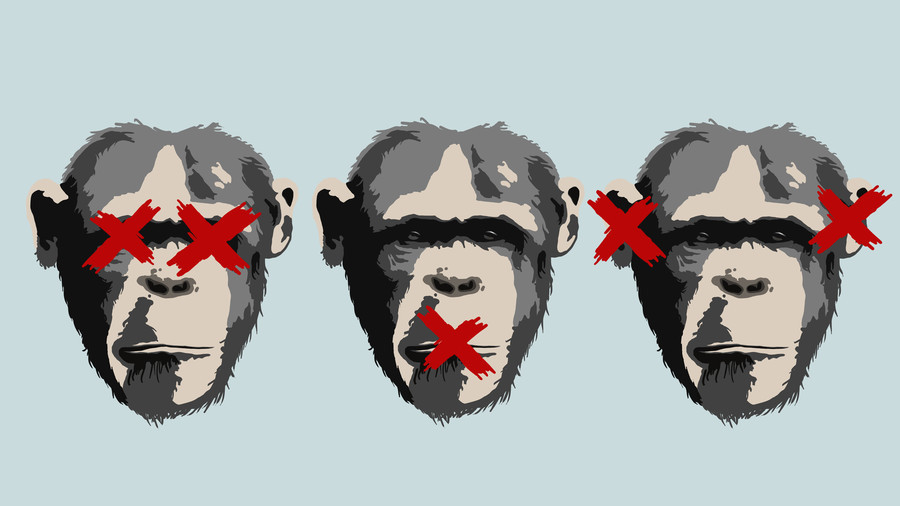 Multiple White House officials, including Vice President Mike Pence, have denied writing a New York Times piece, in which the writer claims to be an insider working against Trump, as the search for the saboteur heats up.
In the op-ed, titled "I Am Part of the Resistance Inside the Trump Administration," published Wednesday, an anonymous White House "senior official" describes a mentally unstable president who makes impulsive decisions and unpredictably about-turns on policies. The unnamed official also described a concerted effort from themselves and others to thwart "parts of his agenda and his worst inclinations."
President Trump has accused the newspaper of treason, and demanded it reveal the source's identity, if the source even exists. In the meantime, speculation has reached boiling point. White House aides are reportedly scrabbling to find the mole, and the media has offered up some colorful theories of its own.
Does the so-called "Senior Administration Official" really exist, or is it just the Failing New York Times with another phony source? If the GUTLESS anonymous person does indeed exist, the Times must, for National Security purposes, turn him/her over to government at once!

— Donald J. Trump (@realDonaldTrump) September 5, 2018
State Secretary Mike Pompeo was first to deny involvement. Channelling his inner Shaggy, Pompeo said on Thursday: "It's not mine."
Speaking to reporters after a meeting in New Delhi, India, he said "It shouldn't surprise anyone" that the New York Times would run a hit-piece on Trump. If the piece actually was written by a high-level insider, Pompeo said that the newspaper "should not well have chosen to take a disgruntled, deceptive, bad actor's word for anything."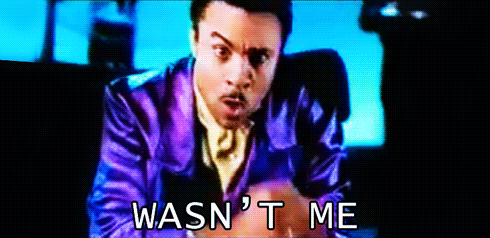 Pompeo's enthusiastic 'wasn't me' only strikes one name off a list that could stretch into the thousands, depending on the paper's definition of a "senior official." Amid the gossip, bookmakers in America have offered odds on the source, focusing on the big names in the Trump administration.
Vice President Mike Pence is online betting platform MyBookie's favorite, at 4/6. He is followed by Education Secretary Betsy DeVos at 2/1, Pompeo at 4/1, Treasury Secretary Steven Mnuchin at 4/1, Chief of Staff John Kelly at 4/1, Defense Secretary James Mattis at 5/1, and Attorney General Jeff Sessions at 5/1.
Many of these figures have also been accused of badmouthing the President and sabotaging his ill-conceived decisions in a recent book by veteran Journalist Bob Woodward. President Trump has blasted Woodward's "made up" and "nasty" book, which heavily relies on anonymous sources, and both Kelly and Mattis have emphatically denied the book's accounts of their behavior.
Already, amateur sleuths have been analysing the New York Times' mystery leaker's writing style, looking for hints hidden in the prose. The first clue: the author's use of the word "lodestar" in the article's penultimate paragraph. Vice President Mike Pence has repeatedly used the word in his speeches, and its occurence here shot him to the top of the bookies' favorites.
The word is "LODESTAR." Note that it comes in the same paragraph praising John McCain. That would rule out flame-throwers like Stephen Miller and Dan Scavino and suggest someone with Senate ties. This reveal is not going to take long. pic.twitter.com/NwnUtvFlko

— Dan downLODESTAR Bloom (@danbl00m) September 5, 2018
Still, one word is not a smoking gun, and could point to a former speechwriter, a lowly staffer looking to throw people off the scent, or an unrelated nobody. Moreover, the silver fox himself denied penning the piece on Thursday. "The Vice President puts his name on his Op-Eds,"tweeted Jarrod Agen, Pence's communications director. "The @nytimes should be ashamed and so should the person who wrote the false, illogical, and gutless op-ed. Our office is above such amateur acts."
Defense Secretary James Mattis also denied writing the hit-piece, said a Pentagon spokeswoman on Thursday. One day beforehand, Mattis had also been emphatic in his denial of Bob Woodward's allegations, which he said were the "product of someone's rich imagination."
Mattis' denial was followed by additional 'wasn't me's' from Homeland Security Secretary Kirstjen Nielsen, and Director of National Intelligence Dan Coats.
The writer is more than likely male, given that the New York Times referred to "he" in a tweet promoting the op-ed. In panning the leaker, White House press secretary Sarah Sanders also referred to the writer of the "pathetic, reckless, and selfish op-ed" as a man.
NYT tweet suggests the anonymous senior admin official is a man -- "he." The official complains Trump "engages in repetitive rants, and his impulsiveness results in half-baked, ill-informed and occasionally reckless decisions." https://t.co/HsNLRTCK5dpic.twitter.com/6GRD4Lbdbn

— Jennifer Jacobs (@JenniferJJacobs) September 5, 2018
Whoever "he" is, his article does appear to validate the President's oft-repeated claim that an unelected "deep state" is working to undermine his presidency. Journalist Glenn Greenwald noted that the article criticizes Trump for deviating from mainstream Republican ideology, and points out the irony of the source railing against Trump's "anti-democratic" rule, while in the same breath "boasting of membership in an unelected cabal that covertly imposes their own ideology with zero democratic accountability, mandate or transparency."
The irony in the op-ed from the NYT's anonymous WH coward is glaring and massive: s/he accuses Trump of being "anti-democratic" while boasting of membership in an unelected cabal that covertly imposes their own ideology with zero democratic accountability, mandate or transparency

— Glenn Greenwald (@ggreenwald) September 5, 2018
In the article itself, the official uses similar language to describe his own anti-Trump efforts. He describes his "resistance" as different from that of the political left, and says, rather menacingly, that the 'cabal' will "steer the administration in the right direction until — one way or another — it's over."
"This isn't the work of the so-called deep state," he writes. "It's the work of the steady state."
Think your friends would be interested? Share this story!
You can share this story on social media: