Facebook building a physical 'war room' for US midterm elections 'arms race'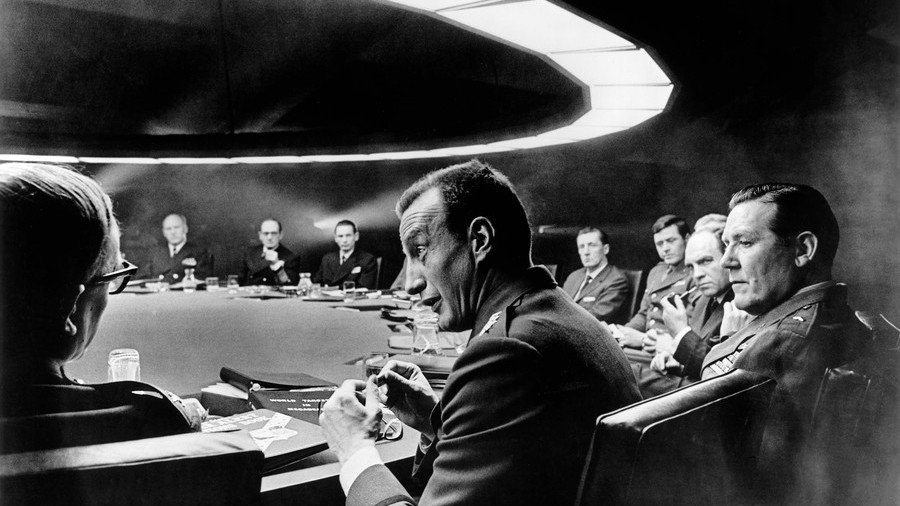 Facebook is getting ready for the US midterm elections by building a literal "war room" and seeking to win the "arms race" against "bad actors," a company boss said in remarks that seemed like they were pulled from the Cold War.
Facebook's head of civic engagement, Samidh Chakrabarti, highlighted progress made by the tech giant in tackling "misinformation" and "fake news" in an interview with NBC published on Tuesday.
The platform has become really effective over the past two years in "combating foreign interference" and blocking and deleting unwanted "fake accounts," according to the top executive.
"I think we are in a much better place than we were in 2016. But it is an arms race. And so that's why we're remaining ever vigilant, laser focused to make sure that we can stay ahead of new problems that emerge," Chakrabarti stated.
Just like in a real "arms race," the ranks of Facebook's "safety and security" personnel have inflated two-fold compared to a year ago. The company now employs 20,000 people in its security team, which includes "trained intelligence investigators" and "computational data scientists" who operate an advanced AI system to find "needles in a haystack," Chakrabarti said.
To tackle any malicious interference "in the hours leading up to the election," the company is actually building a "physical war room," Chakrabarti confirmed. The command center is composed of people of different trades who will be able to "take quick and decisive action" if needed.
When asked directly how exactly Facebook detects malicious activity allegedly coming from Russia and Iran, Chakrabarti admitted the social media giant is actually "just one small part of a much bigger puzzle," together with governments and "security experts" around the world.
"We've been working with governments around the world, with security experts around the world, with civic society around the world to share information about threats that we see. And we bring those together and we put our best intelligence investigators on it to find that kind of activity on our platform and take it down," Chakrabarti stated.
Chakrabarti did not elaborate on what sort of "experts" Facebook has been teaming up with, but its partnership with the Atlantic Council is a good indication of precisely how 'unbiased' one can expect them to be. The Council is basically an academic arm of NATO which frequently hosts lively debates between assorted Russophobes. It also has a dedicated team of couch investigators who are skilled in detecting so-called "Russian bots" among social media users based on imperfections in their English.
The executive also confirmed earlier reports of close cooperation between Facebook and other tech media giants. He revealed that the recent social media ban wave was a result of "exchanging information" with "industry partners," which proved to be very beneficial to all of them.
"The benefit that we see is we are able to get more information about particular bad actors and then we're able to take them off of the platform. And we can similarly, reciprocally, provide that kind of help to others in the industry," Chakrabarti said.
The interview also touched upon accusations against Facebook of selectively targeting America's conservatives. The allegations first emerged when Facebook and Twitter wiped Infowars' Alex Jones from their platforms and were later reinforced by US President Donald Trump himself. Facebook's civic engagement head, however, dodged the question, giving a vague statement on the inclusive nature of the platform, which wants "to give everybody a voice and bring the world closer together."
Like this story? Share it with a friend!
You can share this story on social media: