No political bias at Facebook? Employee claims company suffers from liberal mob-rule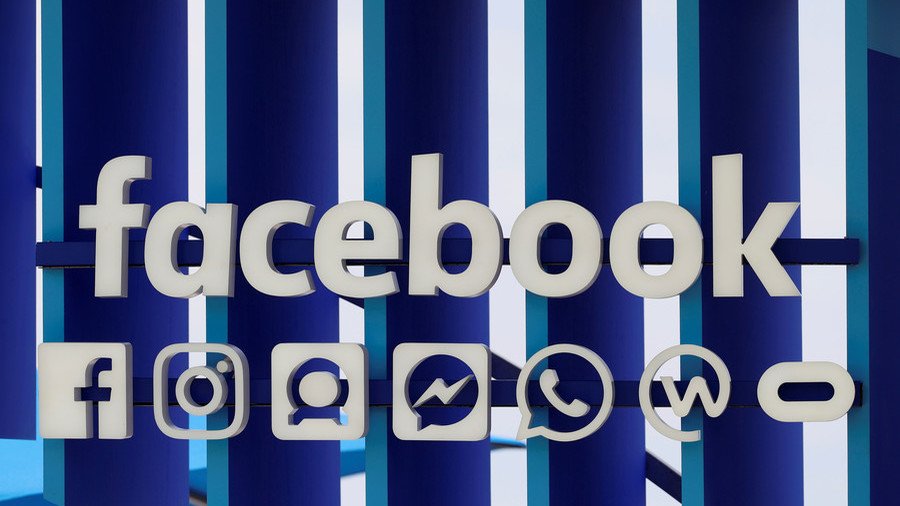 A Facebook employee has warned that the company's liberal culture is becoming increasingly intolerant, going so far as to say that Donald Trump and other critics are right to accuse the social media giant of political bias.
Brian Amerige, a senior Facebook engineer, vented his frustration over the company's liberal conformity in a message posted on an internal message board. His post, titled "We Have a Problem With Political Diversity," sparked a company-wide debate and was later leaked to the New York Times.
"We are a political monoculture that's intolerant of different views," Amerige wrote in the post.
"We claim to welcome all perspectives, but are quick to attack — often in mobs — anyone who presents a view that appears to be in opposition to left-leaning ideology."
He said that employees "tear down posters welcoming Trump supporters" and are quick to call for the firing of anyone believed to be a bigot, lamenting that over-zealous political correctness was damaging the company's "internal culture" and "viability."
Noting that critics – including Donald Trump – have expressed doubts about whether Facebook can serve as an "impartial and transparent carrier of people's stories, ideas and commentary," Amerige conceded: "Like them or not, we deserve that criticism."
He added that the company has become "blind and dismissive" of what users and even some employees think about "issues that matter," and that the problem has gotten "exponentially worse" in the last two years.
At the end of his post, Amerige announced the creation of an online group called FB'ers for Political Diversity, where employees can "talk about these issues without fear of the mob."
Several Facebook employees complained about the post, which they claimed was "offensive to minorities," according to the New York Times. However, higher-ups said that Amerige's message had not violated any company rules.
The internal call for more political diversity at Facebook coincides with growing concerns over a number of bans and suspensions on the platform which critics say are politically motivated.
Facebook and Google came under scrutiny earlier this month after what appeared to be a coordinated effort to remove right-wing conspiracy theorist Alex Jones from their platforms. Jones was later suspended by Twitter. The high-profile de-platforming was followed by the mysterious disappearance of Telesur's Facebook page. The company later reinstated the Latin American news channel's page, claiming that it was removed in error.
Facebook has also teamed up with the NATO-funded Atlantic Council in an effort to "expose and explain falsehood online." Under the new initiative, self-described experts from the Atlantic Council's Digital Forensic Research Lab (DFRL) will liaise closely with Facebook's "security, policy and product teams" to offer "real-time insights and updates on emerging threats and disinformation campaigns from around the world."
Their partnership was described by journalist Max Blumenthal as a "war on dissident narratives in online media." Even Trump has weighed in, tweeting last Friday that social media companies are "silencing millions of people."
Echoing a similar sentiment in an earlier interview with Reuters, Trump noted that "when they take certain people off of Twitter or Facebook and they're making that decision, that is really a dangerous thing because that could be you tomorrow."
Like this story? Share it with a friend!
You can share this story on social media: