'Embodiment of ideals'? Polish ex-president nominates convicted terrorist for Nobel Peace Prize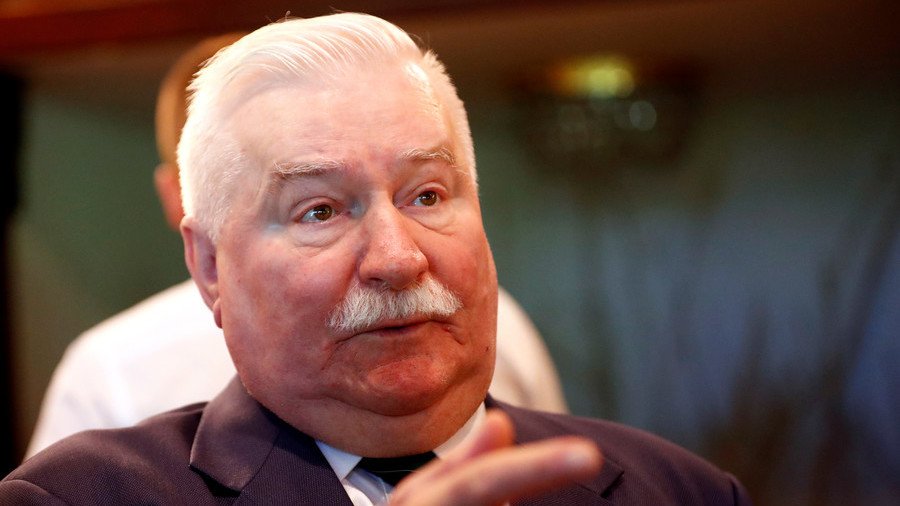 Poland's former president and himself a Nobel Peace Prize holder Lech Walesa has nominated Ukrainian filmmaker Oleg Sentsov for the prize. The man has been convicted on terrorism charges in Russia.
"I am nominating Oleg Sentsov for the Nobel Peace Prize," Walesa said in a statement calling for the filmmaker's release, the Polish media report. The former president went on to say that, "in his deepest conviction," he believes that Sentsov "embodies all the ideals that guided [him] as well."
According to Walesa, the pro-Kiev Crimean filmmaker particularly supposedly personifies "faith in democracy" and a penchant for "peaceful methods of action."
However, Sentsov was actually convicted of committing and planning to commit terrorist acts in Crimea following its reunification with Russia. These included two arson attacks on the offices of the United Russia Party and the Russian Community of Crimea in April 2014, and plotting to blow up improvised explosive devices near a WWII memorial and a Lenin monument in Crimea's capital of Simferopol ahead of the Victory Day celebrations in May of the same year.
Sentsov was sentenced to 20 years in prison back in 2015, but insists the charges are politically motivated. A number of personalities in the West have jumped on the bandwagon of support for him. Most recently, US Secretary of State Mike Pompeo raised the issue of Sentsov in a phone call with the Russian Foreign Minister Sergey Lavrov. The Russian top diplomat gave his US counterpart a "detailed explanation" of Sentsov's legal situation.
Walesa himself is a 1983 Nobel Peace Prize recipient. He served as the president of Poland from 1990 to 1995. However, he is most famous for heading Solidarity (Solidarność), the first independent trade union in the countries of the Warsaw Pact and fighting against the Communist rule in Poland.
Walesa has also been no stranger to controversy. Back in 2016, he said that he would "shoot", "knock off the wing" of the Russian warplanes if he was a commander of a US ship involved in an incident with the Russian aircraft in the Baltic Sea at that time. He then dismissed concerns that such actions could provoke a full-fledged war between Russia and NATO by claiming that war would be simply too costly for Russia, which "cannot afford a conflict" and, thus, would not start it.
You can share this story on social media: