Alien, military experiment, or simple reflection? Strange object spotted over NC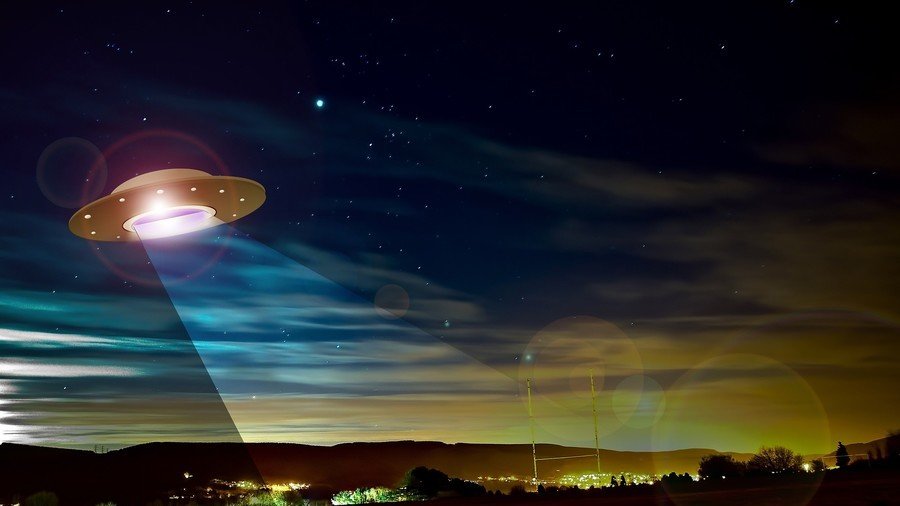 A strange object spotted in the sky over North Carolina has ignited speculation of a UFO sighting or a top secret US military experiment accidentally exposed, but is it nothing more than a prank?
Javion Hill spotted the object in the sky, southwest of Charlotte, when he was driving home on the US-74 on August 18. He was on the phone to his wife at the time, and was photographing storm clouds overhead to send to her when he noticed a rectangular shape in the sky, with lights on its sides.
"I was, like: 'Oh my god, what is that?' I started trying to take as many pictures of it as possible while I was driving," he told the Charlotte Observer.
North Carolina is one of the top 10 states for reports of UFO sightings, and Hill's experience is the latest in a series of unusual sightings in the area. The state is also home to a number of military bases, including Fort Bragg, Pope Field and Camp Lejeune.
Online sleuths believe UFO sightings in the area are actually a military craft, the TR-3B, which is said to be a top-secret, anti-gravity craft that can hover.
"I was worried for my safety," Hill said. "I didn't believe in UFOs until that moment."
Hill's friend, Brandon Clark also posted a photograph claiming to be of the same mysterious object snapped from a near-identical angle.
Two weeks before Hill's spotting, footage of another object spotted over Lake Norman circulated online. The video was recorded by Jason Swing on May 29 and appears to show a large object hovering in the sky, which the poster described as a "spacecraft."
However, this sighting was debunked by Goodyear, which tweeted that it was actually the company's blimp.
We don't want to get in the way of a good story, but that's definitely us. We left the Charlotte area 5/29 after covering the Coke 600. 🛸

— Goodyear Blimp (@GoodyearBlimp) August 14, 2018
As for Hill's spotting, the shape of the UFO suggests it may have been nothing more than the reflection of his phone in the windshield.
A number of Galaxy devices, like the 8, 9 and Note 8 all have an edge lighting function, which allows users to see when they have notifications when their phone is facing downwards. The lighting can be set to a purplish hue, much like the lights seen on the mysterious craft. RT has contacted Hill to learn more.
Like this story? Share it with a friend!
You can share this story on social media: