Duterte 'forgives' Obama just like he 'forgives his girlfriends'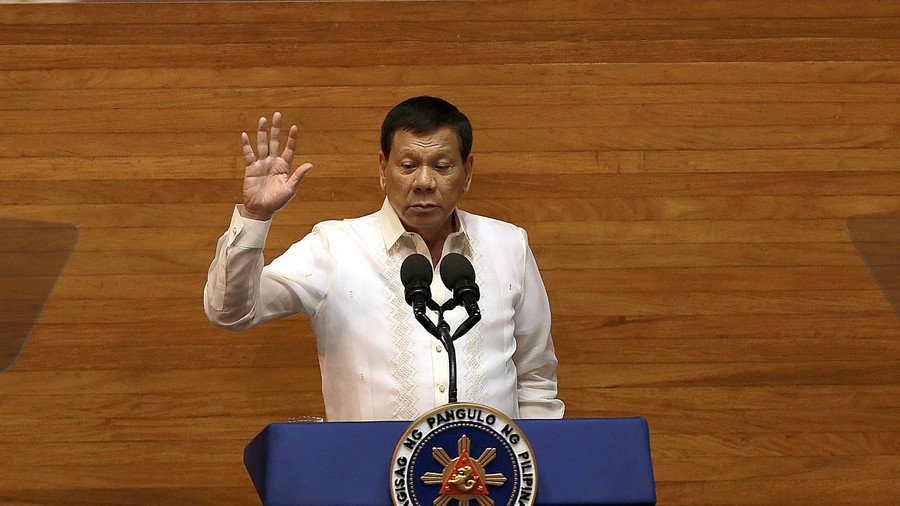 Philippines President Rodrigo Duterte has apologized to Barack Obama for calling him a "son of a w****" when he was still US President. He said he "forgave" him just as he did with his ex-girlfriends.
Tough-talking Duterte said during a speech in Israel that he was sorry for how he had addressed the former US leader in 2016.
"It would be appropriate also to say at this time to Mr. Obama that you are now a civilian and I am sorry for uttering those words," Duterte said Sunday in a speech before Filipinos during a four-day trip to Israel.
The Philippines leader wouldn't be himself if he had not spiced up his remark to the former US counterpart with some extras.
Elaborating on the apology, he said: "If it is (in) your heart to forgive, you forgive. I have forgiven you, just like my girlfriends when I was still a bachelor... I have forgiven them also."
He had made the comment ahead of a regional summit in Laos in response to the US steadily criticizing him over his violent crackdown on the illegal drug trade which has killed thousands since it was launched in 2016. The meeting was cancelled as a consequence.
Obama responded to the insult describing Duterte as a "colourful guy" while pressing him to conduct his 'war on drugs' in the "right way."
Obama isn't the only one to have received attention from Duterte. The latter also called Pope Francis and the then US ambassador to Manila "sons of a w****."
The president even initiated a war of words with the United Nations after suggesting he would throw rights groups to the crocodiles if they landed in his country to investigate his anti-drug campaign.
In 2016, he also raised his middle finger to the European Union.
The current US President Donald Trump, however seems to be more lucky, as Duterte described him as a "good friend" who "speaks my language."
If you like this story, share it with a friend!
You can share this story on social media: