So no meteorite? Reports say Russian Soyuz spacecraft depressurization caused by drilled hole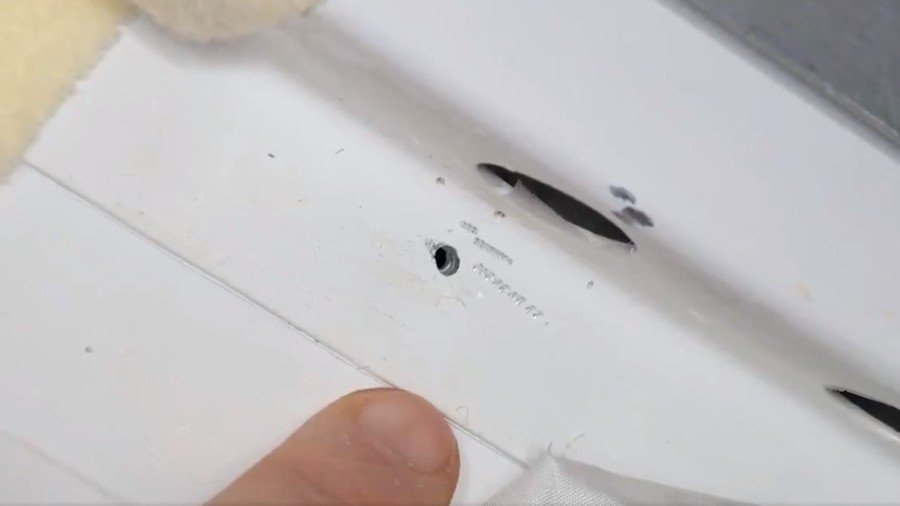 A depressurization event on the Russian Soyuz spacecraft docked at the International Space Station (ISS) may have been caused by a hole which somebody apparently drilled accidentally and then covered up.
Several Russian media reports say the air leak, which was discovered last week on the spacecraft, may not have been caused by a micrometeorite, as initially speculated. Rather, a drill hole in the internal hull of the Soyuz spacecraft's orbital module leaked air, RIA Novosti reported citing a source in Energia, the producer of the capsule.
"The hole was made on the ground. The person responsible for the act of negligence has been identified," the source told the news agency.
Another source said a worker apparently accidentally drilled the hole, but instead of reporting it, simply sealed it. The sealant held for at least the two months the Soyuz spacecraft spent in orbit, before finally drying up and being pushed out of the hole by air pressure.
According to a Moskovsky Komsomolets report, the hole was located near the toilet and covered by decorative fabric. The Russian crew members used an epoxy-based sealant with metallic additives to plug both the hole and a fracture in the outer hull of the Soyuz located behind it, the newspaper said.
The incident may not have actually put the lives of the ISS crew in danger, as it would take about 18 days for it to deplete the oxygen reserves of the station. The breached module will not be used during the reentry phase of the Soyuz trip back to earth, so it poses no threat to them. But the fact – if indeed confirmed – that a worker decided to cover up a potentially life-threatening defect could surely cause some sleepless nights for Energia bosses.
Russian space agency Roscosmos has not elaborated on the latest allegation, referring instead to its website and a general statement on the case.
If you like this story, share it with a friend!
Subscribe to RT newsletter to get stories the mainstream media won't tell you.
You can share this story on social media: