Suspected meteorite hits ISS, causes oxygen-leaking crack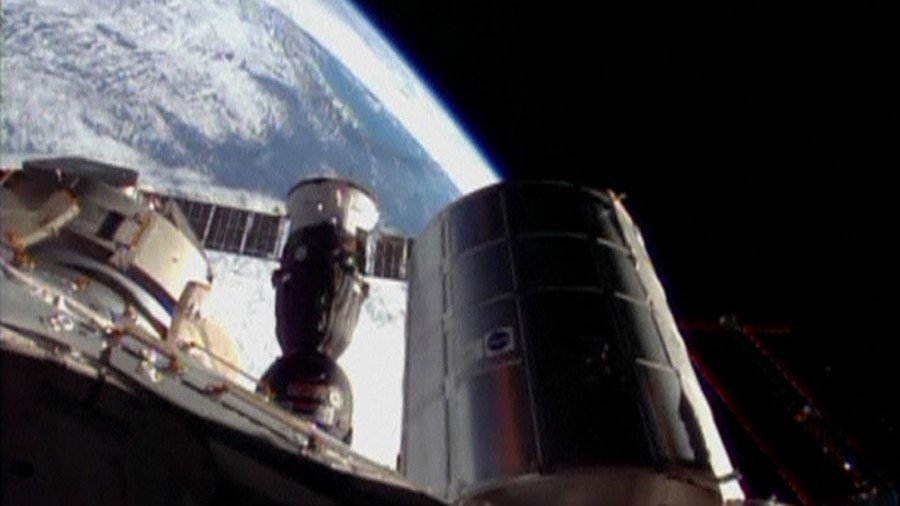 A meteorite hitting a space station and causing depressurization seems like the beginning of a Hollywood space survival flick. But it's likely this is what happened to the International Space Station (ISS).
The leak was found in the Soyuz craft, which is docked with the ISS, reported Russian space chief Dmitry Rogozin. The official said air was being sucked out through a 1.5mm fracture, which may have been caused by a micrometeorite impact.
"The crew safety is not in danger," he said. "The spaceship will be kept, a repair kit will be used."
Rogozin said the malfunction will require a sealant to be applied from the inside of the ship, so no emergency spacewalk will be required.
The leak was slow and posed no danger to people on board, according to NASA, with mission control deciding that crew members could sleep before locating it.
After waking at the regular time, the six crew members started search procedures and finally localized the leak to the Russian side of the station.
The ISS regularly requires small repairs of various systems, although a hull breach, even a small one, is a rare occurrence. Crew members usually have to deal with leaks from internal tubing, electrical problems or failures of life support devices, including the space toilet, which experienced a series of malfunctions in 2008.
Think your friends would be interested? Share this story!
You can share this story on social media: