Honest mistakes or fake news? CNN's top Trump-related reporting gaffes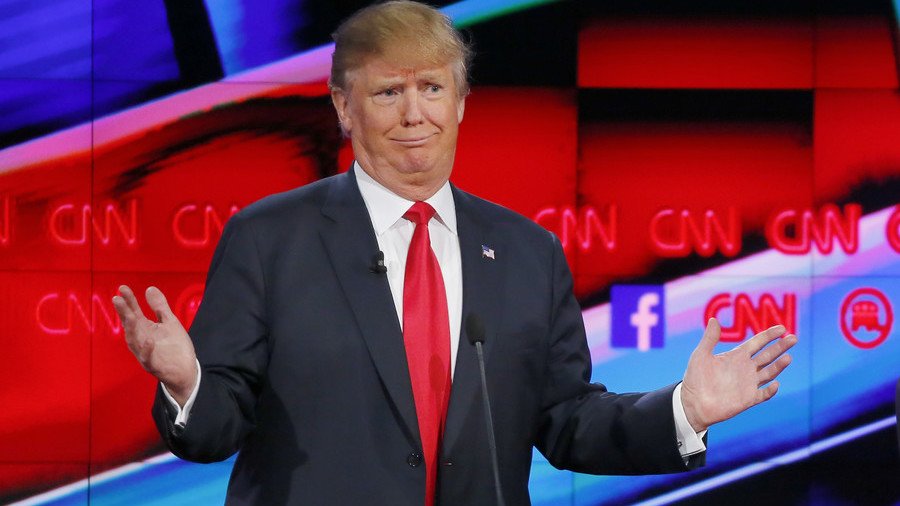 US President Donald Trump and CNN have been at loggerheads for years, with the president branding CNN part of the "fake news" media and even calling the network the "enemy of the people" on Twitter.
But while Trump may be exaggerating and turning his distaste for CNN into a public crusade, there were indeed a number of significant reports about his administration that CNN got very wrong. Here are the network's top Trump-related gaffes.
1. CNN vs. Lanny Davis
In late July, CNN published the shocking news that former Trump lawyer Michael Cohen had claimed that Trump "knew in advance" about an infamous 2016 Trump Tower meeting in which the campaign was expecting to be offered dirt on Hillary Clinton from Russian sources. Not only that, CNN said Cohen was also willing to testify on this, according to "sources with knowledge".
The problem is that Cohen's attorney, Lanny Davis, has admitted to BuzzFeed that he was CNN's source for the story and that he "made a mistake" in erroneously confirming their report. He now says Cohen made no such claims about the Trump Tower meeting, and so obviously will not be testifying about it. Oops?
Critics have blasted CNN for failing to adequately correct the record even after Davis has essentially admitted he was lying. The network has defended its report, disputing the claim that Davis was the only source — a line which not everyone is buying.
2. CNN vs. Donald Trump Jr.
CNN managed to botch another story about Trump and Russia in December 2017 — by getting the date of an email wrong. In the story, CNN claimed that Trump and his son Donald Trump Jr. had advance knowledge of material possessed by whistleblower site WikiLeaks which had not yet been published — citing an email that had been received by the campaign on September 4, nine days before the documents were published.
It turned out, however, that the email had actually been received on September 14 — after WikiLeaks had already published the information in question. CNN had to correct itself hours after causing unwarranted hysteria. Defending itself, the network claimed multiple sources had provided its reporter with the incorrect date.
3. CNN vs. Anthony Scaramucci
In June 2017, CNN reported, citing anonymous sources, that former Trump adviser Anthony Scaramucci, who served for a brief period as White House communications director, was under Senate investigation for meeting with the head of a Russian state-backed investment fund.
The report had claimed that Scaramucci and several other Trump campaign figures were being looked into over their ties to the Russian Direct Investment Fund (RDIF) and suggested that Scaramucci may have discussed lifting US sanctions on Russia with RDIF's CEO, Kirill Dmitriev.
After both men denied this, CNN deleted the story admitting that it was not "solid enough" to have published — and three reporters involved resigned.
4. CNN vs. James Comey
A few weeks before the Scaramucci debacle, CNN made another reporting faux pas, when it claimed that former FBI director James Comey, during testimony to Congress, would dispute Trump's claim that he was told he was not personally under investigation.
CNN claimed it had sources who said Comey was expected to explain to senators that his conversations with Trump were"much more nuanced" and that Trump had simply concluded from them that he was not under investigation.

In reality, Comey did not dispute Trump's claim that he had been told he was not under investigation — and in fact confirmed Trump's account. CNN later updated their article, saying that Comey "does not directly dispute that Trump was told multiple times he was not under investigation" and explaining that the original piece was published before he gave his testimony — which makes you wonder why they didn't just wait to hear what he had to say himself.
You can share this story on social media: