Teacher who had heart attack almost given another by $109k hospital bill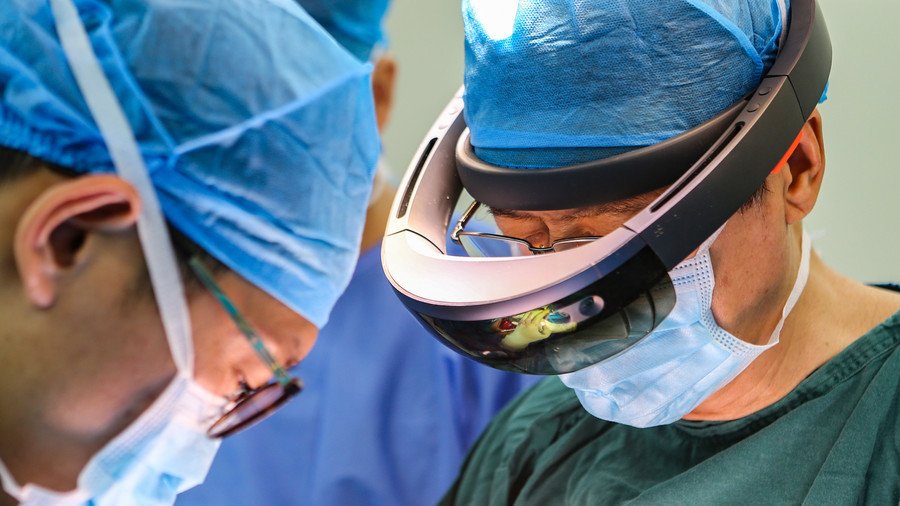 A Texas hospital has finally agreed to write off most of the nearly $109,000 bill it sent to a teacher who needed life-saving heart surgery over a year ago. He was previously told his insurance would cover the treatment.
Drew Calver, 44, a married father of two, was given life-saving treatment at the nearby St. David's Medical Center in Austin, Texas, after suffering a heart attack in his home in April 2017. Despite having health insurance through his school district, St. David's fell outside of his network coverage, meaning the hospital was not contracted to provide discounted medical treatment.
Calver's bill for the surgery and a four-day stay at St. David's came to $164,941. The school district's insurance provider, Aetna, paid the hospital only $55,840, leaving the teacher with a balance due of $108,951.31, or almost twice his annual salary.
Previously assured by the hospital that they would accept his insurance, Calver believed he would have to pay little or nothing on the remaining balance, he told NPR and Kaiser Health News on Monday. However, he fell victim to twin medical billing practices that increasingly bedevil many Americans: surprise bills and balance billing.
Surprise bills occur when a doctor sends a direct bill to the patient because they do not participate in the patient's insurance network, despite the hospital being on the network.
In the case of Calver, St. David's was the closest hospital to provide emergency treatment, but the hospital and the insurer may not agree on a reasonable price. The hospital then demands that patients pay the difference, in a practice called balance billing.
Itemized charges on the bill received by Calver included more than $10,000 for his hospital room, just under $3,000 for five EKG tests, and more than $42,000 for the four stents he received, two of which were billed at $19,000 apiece.
READ MORE: Injured woman begs people not to call ambulance because she can't afford it
"They're going to give me another heart attack stressing over this bill," Calver said. "I can't pay this bill on my teacher salary, and I don't want this to go to a debt collector."
Since Calver's story broke on Monday, St. David's said that the teacher qualities for its "financial assistance discount," and is now willing to accept $782.29 to resolve the remaining balance.
Insisting that it did "everything right" in handling Calver's case, the hospital instead blamed the patient's employer and insurance company for offering such a narrow network.
READ MORE: 'Arbitrary and capricious': Judge strikes down Medicaid work requirement in Kentucky
Calver said he would happily pay the amended bill, but expressed frustration that it took the hospital so long to relay that information to him.
"I need to focus on staying healthy and preventing another heart attack and reducing stress in my life, and this is doing the exact opposite," he said.
Think your friends would be interested? Share this story!
You can share this story on social media: