'You still owe us $1,400': Woman dependent on oxygen tank dies after provider cuts off electricity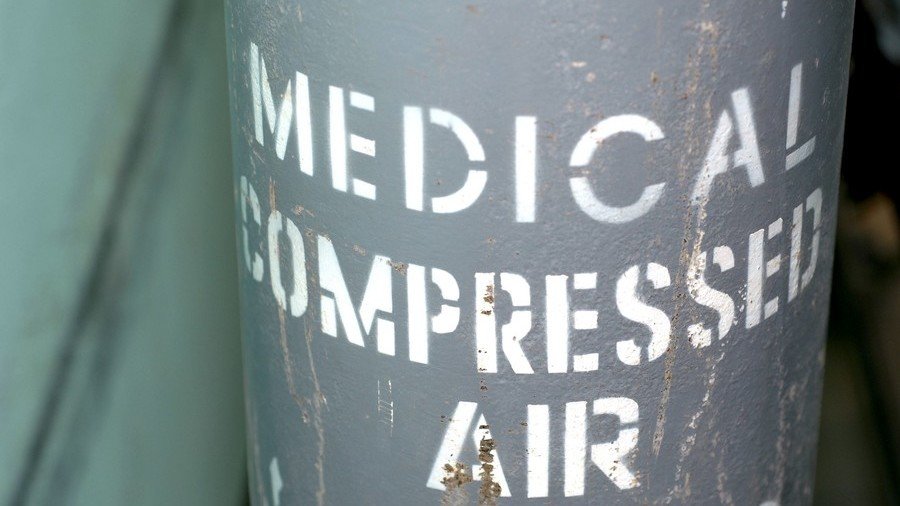 New Jersey authorities are investigating the circumstances of the tragic death of an elderly woman who was reliant on an oxygen tank and suffered a heart failure after her electricity provider cut off the power supply to her home.
Linda Daniels, 68, battled for her life for roughly six hours in her Newark residence desperately trying to gasp for air after the Public Service Electric and Gas Company (PSE&G) cut off her electricity supply on Thursday morning. As family members desperately pleaded with PSE&G to turn the power back on, Daniels died of heart failure.
While the family claims that they notified PSE&G of Daniel's heart condition two years ago, after the woman was placed in hospice care, the power supply company claims they never knew the elderly lady relied on the air tank to breathe.
PSE&G had "no indication by the customer of a medical condition in the home prior to disconnection," the electricity supplier said. Once notified of Daniels' condition, the company claimed that it began the process to restore service, which took 23 hours to complete. Power restored to Daniels' home at around 9:00 am on Friday, after being shut off on Thursday at 10:00 am.
While claiming to be "saddened" by the "terrible tragedy" PSE&G defended their actions, stating that they have made at least "26 attempts to notify the customer since January 2018, including two visits to the residence prior to the disconnection."
Besides PSE&G's own probe, the circumstances of Daniel's agonizing passing are now being investigated by the Newark Police Department and the Board of Public Utilities. In New Jersey, shutting off power to people with medical emergencies is against the law. Electric shut-offs are also prohibited during periods of excessive heat of over 95 degrees Fahrenheit. Newark temperatures on July 3, however, only reached 93 degrees. Daniel's family is also contemplating suing the utility provider.
When the victim's daughter, Desiree Washington, reached out to the power company after their mother's death, a representative of PSE&G allegedly still demanded overdue payment, which, at the time of death, stood at $1,400. While Daniels was behind on her payments, her daughter told the New York Post she made a $500 dollar payment just two days before her mother's tragic end.
"Well, you owe us $1,400. You have an outstanding bill. If we turn the lights on, we not going to do nothing but come back in seven days and turn the lights off until we get more money," Washington quoted the representative as saying.
The article was widely canned by Reddit's news section, with commenters accusing the family – not the electric company – of negligence. The top-rated comment on Reddit pointed out that Daniels' daughter could have filed paperwork with the electric company to let them know that the power cannot be turned off due to medical reasons.
"Why the hell did the family not move her into a hospital or hotel or wherever there's electricity? The power company doesn't shut off power for month(s) and they should have planned for that or gone to the hospital to wait out the outage," another Reddit user wrote.
If you like this story, share it with a friend!
You can share this story on social media: