'Most Americans have no idea': With all eyes on Russia, China spends millions influencing US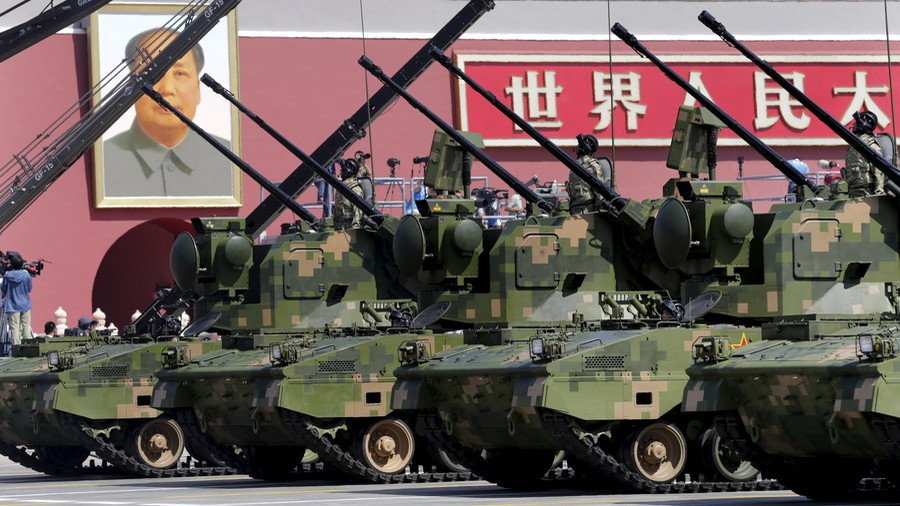 China has unleashed a massive multi-pronged propaganda effort across the US, using a combination of money and influence to sway key policy and opinion-makers, says a new Congress-backed report.
Completed at the behest of US-China Economic and Security Review Commission, the 39-page report focuses on United Front, an umbrella organization for Beijing's soft power, which lead author says has dramatically expanded under the rule of Xi Jinping.
"United Front work serves to promote Beijing's preferred global narrative, pressure individuals living in free and open societies to self-censor and avoid discussing issues unfavorable to the Chinese Communist Party, and harass or undermine groups critical of Beijing's policies," states the report.
READ MORE: China, North Korea & Iran may target US elections, Bolton says
According to the report, prominent US institutions, such as Johns Hopkins University, and think-tanks like the Atlantic Council, Brookings Institution and the Carter Center are either receiving funding directly from various arms of the Chinese government, or cooperating on projects financed by United Front.
"Beijing seeks to outsource its messaging in part because it believes foreigners are more likely to accept propaganda if it appears to come from non-Chinese sources," says the report.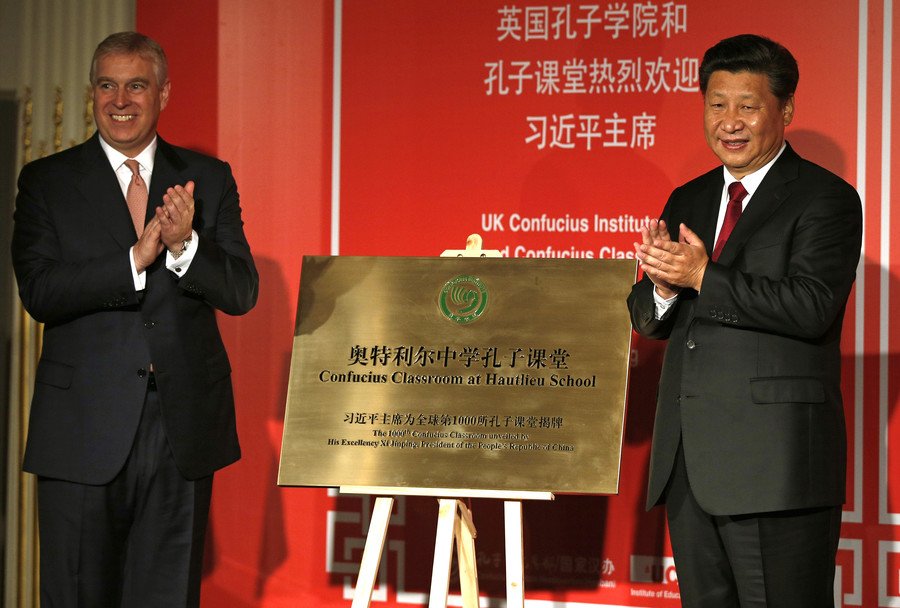 The Chinese government is also nurturing a network of "grassroots" organizations, such as the 142 US-based Chinese Students and Scholars Associations (CSSA) and over 100 Confucius Institutes. Nominally, these organizations promote cultural exchange, and access to Chinese language, connections and culture, but according to the report, in actual fact they serve as a front for intelligence recruitment and activities, and a vehicle for ruthless promotion of Chinese agendas, including in its dealing with geopolitical adversaries, such as Taiwan.
"Most Americans and many members of Congress have no idea of the range of activities undertaken by this Chinese Communist Party web," Larry Wortzel, a member of the Congress commission told the Washington Free Beacon.
Wortzel said that Congress has been briefed about the findings, and called for more Chinese-backed organizations to be given the foreign agent designation, which would bring their intent out into the open.
Such complacency about China is made starker by paranoia over Russia, where even a casual connection to Moscow is sufficient for insinuations of treason. Prominent Democrat senator Dianne Feinstein, who has enjoyed close connections with the very quasi-governmental entities listed in the report, employed a Chinese spy on her staff for 20 years. The discovery of the agent has had almost no repercussions on her political career.
With China singled out as a political rival by Donald Trump, the current administration has tried to whip up a level of alarm. National Security Advisor John Bolton said that China was potentially involved in meddling in the upcoming US election. But so far, the concern has not taken hold, with the US media much impressed with the supposedly tangible villainy of Vladimir Putin over the nebulous Chinese threat.
Subscribe to RT newsletter to get stories the mainstream media won't tell you.
You can share this story on social media: