Driving Miss Dianne: Senator Feinstein employed Chinese spy for 20 years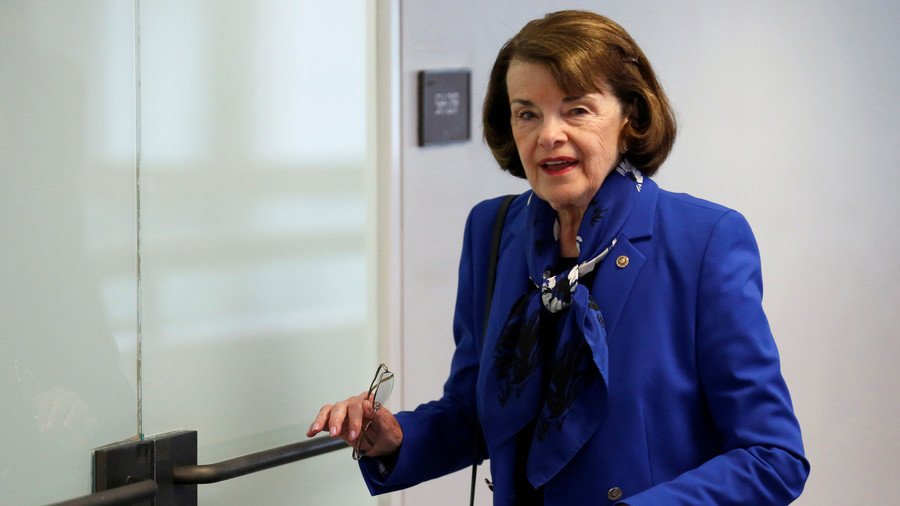 When told that her driver of 20 years was a spy for China, Senator Dianne Feinstein (D-California) was reportedly 'mortified.' The staffer was fired and the whole thing quietly swept under the rug - until now.
Buried deep in a recent Politico story about alleged Russian spying in Silicon Valley was the revelation that a long-time staffer at Feinstein's California office had been passing information to Chinese intelligence.
Citing "four former intelligence officials," Politico identified the spy only as a staffer who was "a liaison to the local Chinese community" and reported to the Chinese Ministry of State Security in the 2000s. No charges were ever filed against him. One former intelligence official speculated that this was because he passed along political intelligence and not classified information, which the California staff didn't have access to anyway, per Feinstein's office.
The San Francisco Chronicle filled in a few more blanks on Wednesday, saying that in addition to driving Feinstein around when she was in California, the staffer also "served as gofer in her San Francisco office and as a liaison to the Asian American community, even attending Chinese Consulate functions for the senator."
Quoting a source who spoke only on condition of anonymity, the Chronicle said Feinstein was "mortified" when the FBI told her the driver was being investigated for espionage.
The source placed the events "about five years ago." Feinstein chaired the Senate Intelligence Committee from 2009 to 2015.
READ MORE: Oops! 'FSB spy' in US Embassy Moscow was Russian and hired by US Secret Service, Guardian reports
A former FBI agent who ran counterintelligence operations in the Bay Area told KPIX-TV that he was not surprised at the news. Politicians with access to classified information are generally trained on what not to say and when, but there are many opportunities to slip up with a driver that has been around for two decades, Jeff Harp told the channel.
"They interviewed him, and Dianne forced him to retire, and that was the end of it," the source told the Chronicle. "None of her staff ever knew what was going on," the source added. "They just kept it quiet."
Now that the secret is out, however, it seems to have attracted little national attention, as the US media and political establishment is way too busy looking all over the place for Russian spies.
What's amazing is that this detail surfaced in a random Politico article, and that Feinstein was able to bury it under the rug for YEARS. China placed a spy inside of the Senate Intel Committee, which has access to all of our secrets, and reporters shrug.https://t.co/iSZGhaLhFB

— Jordan Schachtel (@JordanSchachtel) August 3, 2018
Think your friends would be interested? Share this story!
You can share this story on social media: