Will Emin sing? Mueller seeks interview with pop star linked to Trump Tower meeting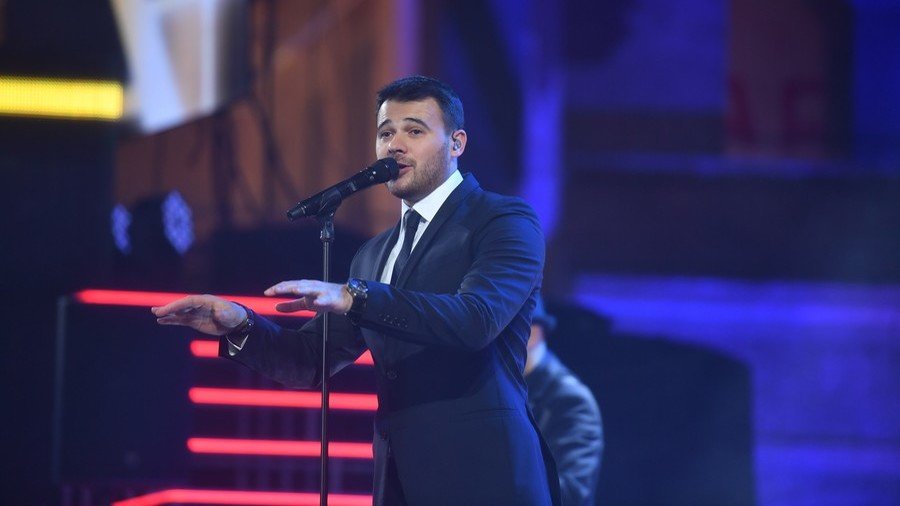 Special Counsel Robert Mueller has reportedly requested to interview Russian pop singer Emin Agalarov, who supposedly helped arrange the controversial 2016 Trump Tower meeting with Donald Trump Jr.
NBC News reported the claim on Thursday, citing Agalarov's lawyer Scott Balber. The special counsel office declined to comment.
"Conversations are ongoing" about a potential interview, Balber told the network via email. "Unclear how this will play out."
Agalarov is said to have helped set up the June 9, 2016 meeting attended by then-candidate Donald Trump's son, son-in-law Jared Kushner, and campaign manager Paul Manafort. The singer and his producer Rob Goldstone told Trump Jr. that Russians had "information that would incriminate" Hillary Clinton - but when lawyer Natalia Veselnitskaya and lobbyist Rinat Akhmetshin showed up, they talked only about the Magnitsky Act and the Russian ban on foreign adoptions.
Critics of President Trump have pointed to the meeting as proof that his campaign "colluded" with Russia to steal the election from Clinton. Mueller was appointed to investigate the allegations following Trump's dismissal of FBI Director James Comey in May 2017.
Emin's father, Aras Agalarov, worked with Trump to organize the 2013 Miss Universe pageant in Moscow. US media have claimed he has "ties" to Russian President Vladimir Putin, pointing to the Azeri businessman receiving the Order of Honor in 2013.
In an interview with VICE News Tonight on HBO, aired July 11, Emin Agalarov said he spoke to Trump Jr. to help set up the meeting.
"I said, 'Listen there's some people that want to meet you,'" Agalarov said. "They obviously want something that could potentially help them resolve things that you could be interested in or maybe not. If you can spare a few minutes of your time, I'd be grateful. If not, no problem."
It is unclear how this amounts to a nefarious plan to subvert American democracy, but news of Mueller's interest have certainly created excitement among members of the #Resistance.
It is unclear how Mueller would gain access to Agalarov in Russia, unless he agrees to come to the US voluntarily. At last month's summit with Trump in Helsinki, Putin offered to grant US investigators access to Russian citizens under a 1999 treaty, in exchange for letting Russian authorities question certain US officials, but the US Senate resoundingly rejected any such move.
If you like this story, share it with a friend!
You can share this story on social media: