Oops! 'FSB spy' in US Embassy Moscow was Russian and hired by US Secret Service, Guardian reports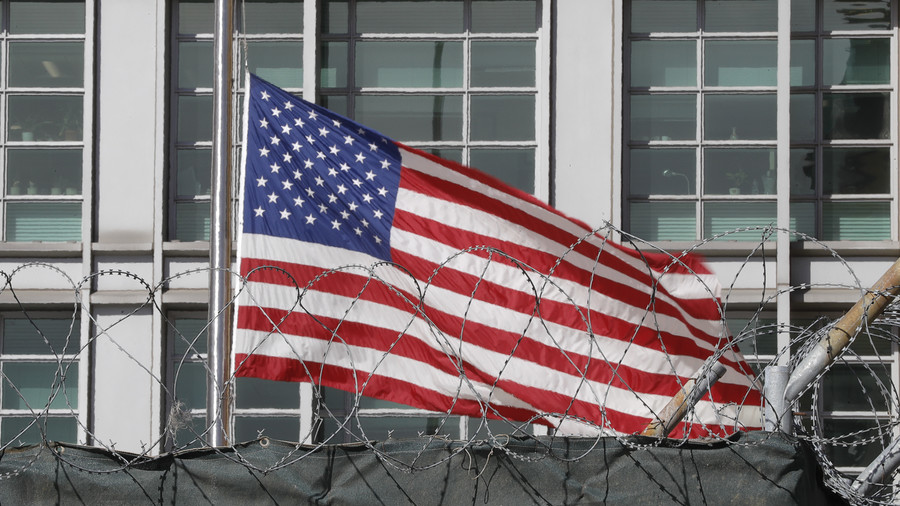 Britain's Guardian newspaper is reporting that a Russian spy has been caught working in the US Embassy in Moscow. It's alleged she had been there for over a decade and was cunningly disguised as a Russian.
In revelations that frankly pose the question of whether America's security agencies should continue to use the term 'intelligence' when describing themselves, the Guardian alleges that the woman had actually been hired by the US Secret Service.
It's also claimed that having given the Russian national the all-clear to work at the very heart of America's diplomatic mission in Moscow, they then allowed her access "to the agency's intranet and email systems," including "the schedules of the president – current and past, vice-president and their spouses, including Hillary Clinton." The Secret Service was either working at a level of genius mere mortals cannot begin to understand, or they were being incredibly stupid. I know where my money is.
The Guardian reports that: "The woman had been working for the Secret Service for years before she came under suspicion in 2016 during a routine security sweep conducted by two investigators from the US Department of State's Regional Security Office (RSO).
"They established she was having regular and unauthorised meetings with members of the FSB, Russia's principal security agency."
If this story is true, surely not even the most rabid American patriot could blame Russia's FSB of taking advantage of that situation.
It's alleged that the Secret Service found out about the suspicions in January 2017, but instead of launching an inquiry, it decided let the suspect go quietly a few months later "to contain any potential embarrassment."
It's possible they also wanted to give her a few extra months to make absolutely sure she'd stolen all the secrets available to her, although this is pure speculation on the part of your writer, but you wouldn't be surprised either, would you?
The Guardian was told by the US Secret Service that it "recognizes that all Foreign Service Nationals (FSN) who provide services in furtherance of our mission, administrative or otherwise, can be subjected to foreign intelligence influence."
That will be reassuring to Americans, because if the Guardian's story is correct, it did appear that they hadn't recognized the danger.
It's reported that an intelligence source claimed "her frequent contacts with the FSB gave her away… numerous unsanctioned meetings and communications." Gave her away after more than a decade… nice one Sherlock.
The Guardian's source then went on to say, "The US Congress is focusing on Russian hackers when it is possible that all of the information they needed to get into the system came from the internal breach in the Secret Service."
My advice would be to stop focusing on Russian hackers, and concentrate on who you're hiring… in the Secret Service!
You can share this story on social media: