Russophobia Digest Part 3: Dentist denial, Manafort's Russian elephant, and Putin on Brexit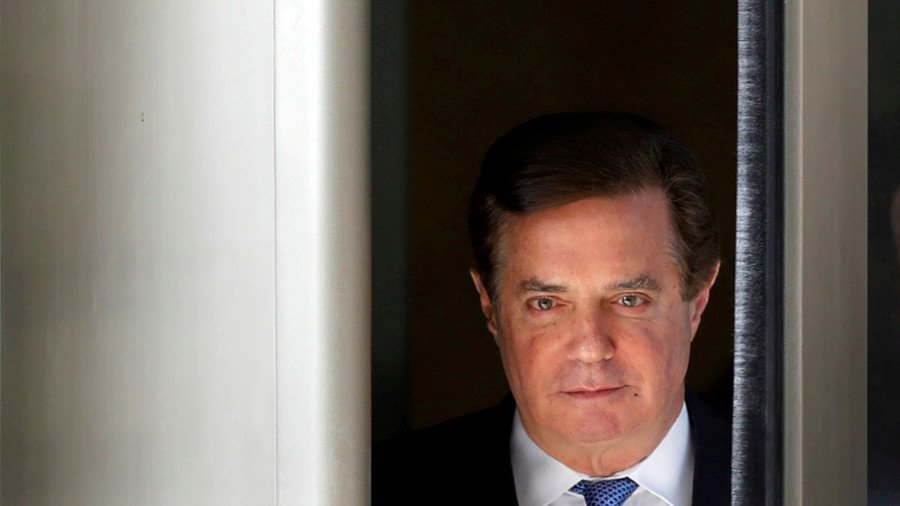 Russophobia continued its rampant domination of the headlines this week. Donald Trump's former campaign chief faced the consequences of meeting Russians, while activist Maria Butina faced the consequences of being Russian.
RT takes a weekly look at the last seven days of Russophobia.
Don't mention the Russian Elephant
The Paul Manafort trial, which ramped up this week, is like a case study in Russophobia. Trump's former campaign chief is accused of bank and tax fraud linked to his work in Ukraine.
The eagle-eyed amongst you will notice that Ukraine is not actually Russia, and no one is really mentioning the 'R' word at the trial which so far has been dominated by evidence of Manafort's crimes against fashion more than anything else. The media however is framing the proceedings as the first step in proving Donald Trump colluded with Moscow to win office. Manafort's main crime is the worst that can be committed… he definitely met a Russian once, maybe two.
Dentist denial for locked up Butina
Poor old Maria Butina is going to be a regular in this column, you can just tell. The Russian gun activist is being held in a US prison accused of being a government agent sent by Moscow. Or of just being a Russian, it's hard to tell. She stands at the other end of the Russophobia/paranoia scale to Manafort. He's in trouble for meeting Russians, she's in trouble for meeting Americans.
This week it emerged that she's being given access to a phone in prison, but not a dentist. It's not waterboarding, but it's still not nice either. I suppose we can't have Russian ladies with nice smiles though, it could swing an election.
READ MORE: Russophobia digest part 2: This week's top scare stories in the MSM
'Pervasive messaging' could bring down the US
Speaking of swinging elections, the US Director of National Intelligence Dan Coats told journalists that Russia is trying to meddle in the midterms using a "pervasive messaging campaign". Translation: Someone Russian posted a Trump meme on Facebook.
In the words of Russian Foreign Minister Sergei Lavrov: "It's just hilarious when I hear that funny pictures can undermine American democracy."
Some might suggest that reporting a Russian conspiracy around every corner is the thing that's really freaking everyone out. Some might.
Don't worry though Americans, because FBI Director Christopher Wray said he's working with social media to get on top of the problem. Between them they should be able to make sure election meddling remains a purely American pastime.
Hunt dabbles in Russophobia to save Brexit
Jeremy Hunt has only just taken over as the UK's Foreign Secretary, but he's learning fast. The most important lesson: If you want to scare the hell out of people, Russophobia is your friend.
Brexit is looking more disastrous with each passing day so Hunt (no it's not rhyming slang, it's his name) said: "Frankly, if we end up with no deal, the only person rejoicing will be [Russian President] Vladimir Putin."
That's going to be news to a few British million voters, half of Hunt's own Tory party, quite a bit of the opposition too, and Messrs Farage and Rees-Mogg who would happily accept a 'no deal' exit from the EU at this point.
READ MORE: 'Only Putin will rejoice at a hard-Brexit': UK foreign sec employs tired Russia scare tactics
Next week voters will probably be told that Putin would also rejoice at tax cuts, free childcare and increased funding of Britain's National Health Service.
Like this story? Share it with a friend!
You can share this story on social media: