Paul Manafort 'guilty of crimes against fashion' – but still no Russian collusion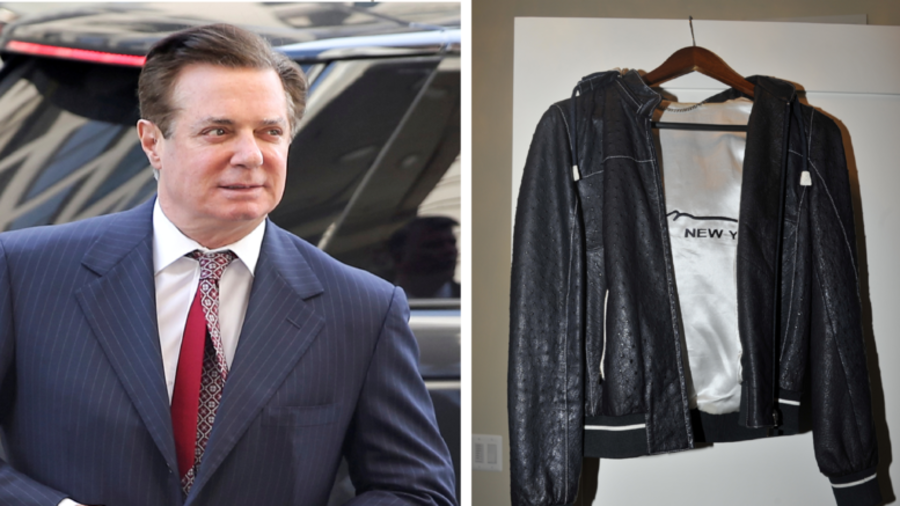 With US mainstream media desperately trying to present Paul Manafort's trial through the prism of 'Russia collusion,' one would expect evidence. But so far, the prosecution has proved only the lobbyist's questionable taste.
Manafort is the first member of Donald Trump's campaign team to be indicted by Special Counsel Robert Mueller and brought to trial. While Mueller's investigation set out to find evidence of collusion between the campaign and Russia, Manafort is accused of bank and tax fraud, unrelated charges dating back to his work as a lobbyist for ousted Ukrainian president Viktor Yanukovych over a decade ago.
Nevertheless, the mainstream media have been jumping for joy. Finally, Mueller gets a chance to put the Trump team on trial over Russia. Long before the trial began, the Washington Post wondered "Did Russia teach Paul Manafort all its dirty tricks?"
Back when Manafort was indicted late last year, CNN ran the headline 'This is the week Russia got very real for Donald Trump.' The New York Times declared 'With Manafort, it really is about Russia, not Ukraine.' 'Bad day for Manafort, as judge points out his deep Russia ties,' ran a headline from MSNBC earlier this summer.
Behind the headlines, however, lies a disturbing lack of collusion, and a lack of ties to Trump. The president's name was not mentioned once during opening arguments on Tuesday, and all of the charges against Manafort predate his brief period on the Trump campaign team.
In the absence of any evidence of collusion, Mueller has sought to portray Manafort as a man who enriched himself while dodging his taxes, and one piece of evidence presented to the Virginia court on Wednesday was supposed to do just that: a $15,000 jacket "made from an ostrich."
Prosecutors called on a men's clothier to show the jacket and testify that Manafort bought it via international wire transfer. Already, Twitter has decided that the former campaign chair is guilty of having terrible taste.
Committed anti-Trumpers on Twitter have clung to the jacket as proof that Manafort is guilty...of something.
A $15,000 ostrich jacket is just the coat you were when you use your $18,000 karaoke machine when you're jammin' at home! At least, that's what Paul Manafort could do, if he were to be set free! What else goes with those two items?
, Mucksters? pic.twitter.com/hcicoWiaE5

— Muckmaker™ (@RealMuckmaker) August 1, 2018
Paul Manafort was charged with Bank and Tax Fraud after purchasing a $15,000 Ostrich suit jacket among other items. "When you're wearing suits made of cartoon animals, you're clearly guilty of something"

Download/Subscribe to Hard Factor: https://t.co/ZiDed3bPiQpic.twitter.com/Iy51SM6GHX

— Barstool News Network (@BarstoolNewsN) August 1, 2018
Prosecutors also showed off Manafort's other questionable clothing choices, and revealed that he purchased a $21,000 watch and a $2 million house. He is accused of lying about his foreign lobbying income to get approved for bank loans in America.
I love how all the Justice Department photos of Paul Manafort's clothes look like they're from a listing for an apartment sublet on craigslist pic.twitter.com/sOLIFMMsQ4

— Katherine Miller (@katherinemiller) August 2, 2018
To some observers, however, Manafort's fashion crimes are trivial. After more than a year, and with no evidence of 'Russian collusion' in sight, one ostrich-skin jacket is not likely to topple the Trump presidency, and fashion crimes are still not an impeachable offense.
BREAKING

It's not illegal to be rich, or to spend your money on stupid things

Manafort is on trial to see if he committed bank fraud and tax fraud.

If you find yourself saying that his purchases of ostrich jackets, and expensive watches, make him guilty

YOU are the fake news!

— Libertarian-In-Chief (@ToddHagopian) August 2, 2018
"All this document shows is that Mr. Manafort had a lavish lifestyle, he had a nice home with a pool and a gazebo — it's not relevant," Judge TS Ellis said on Wednesday.
As Mueller's probe drags on, Manafort seem to be the first Trump campaign member who can afford a lengthy trial.
Former campaign advisers George Papadopoulos and Michael Flynn were indicted and pleaded guilty to making false statements to the FBI, and Manafort's business partner Rick Gates – indicted on similar charges to Manafort – struck a plea deal with Mueller.
None of their charges relate to 'Russian Collusion.'
Think your friends would be interested? Share this story!