China will 'resolutely respond' to US – Beijing on trade war with Trump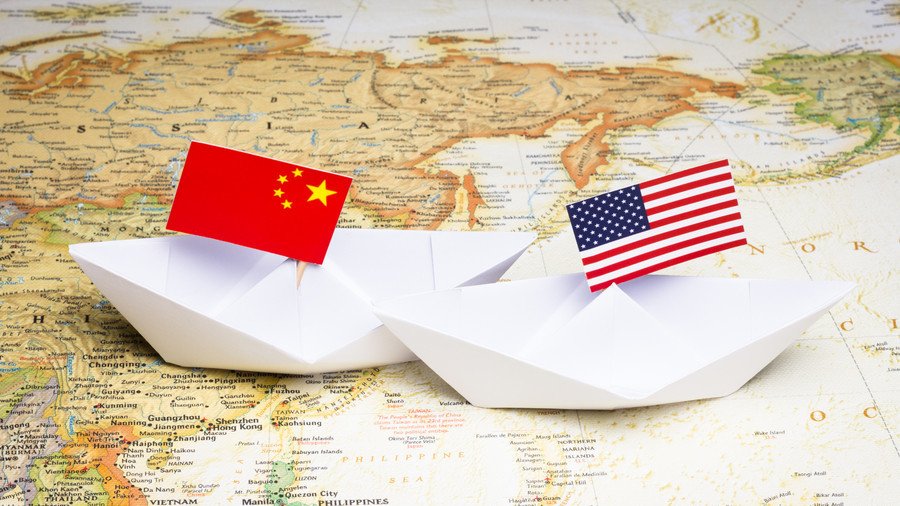 If Washington continues to implement "unreasonable measures" against China, Beijing will hit back and "resolutely" respond, its Finance Minister said amid an escalating trade war between the two powers.
"China doesn't wish to engage in a trade war, but we will resolutely respond to the unreasonable measures taken by the United States," Liu Kun told Reuters on Friday. He noted that if Washington "persists with these measures," then Beijing "will correspondingly take action" to protect its interests.
The statement from the top Beijing official followed contentious trade talks between the US and China, which were held this week and ended inconclusively. Both sides later released remarks, only noting an "exchange of views" on trade war issues.
On Friday, a person familiar with the discussions told Bloomberg that officials from both countries had not scheduled any more talks. The Chinese delegation "had raised the possibility" that no further negotiations could happen until after the US midterm elections, which will take place on November 6, the source added.
The US and China have recently slapped billions of dollars' worth of retaliatory tariffs on one another as rivalry between the two powers soars.
The trade war will be "extremely damaging" for both American businesses and ordinary people, according to Arvin Vohra, a 2020 presidential hopeful for the US Libertarian Party. "We've already seen it is damaging because now businesses have to spend more money on things like steel rather than spending money and resources on innovation, skilled labor, better computers, etc. This is a massive drain on American innovation, on the American economy," he told RT.
Think your friends would be interested? Share this story!
You can share this story on social media: