Is there point in talking to US until midterms? China seems to think it's a 'no'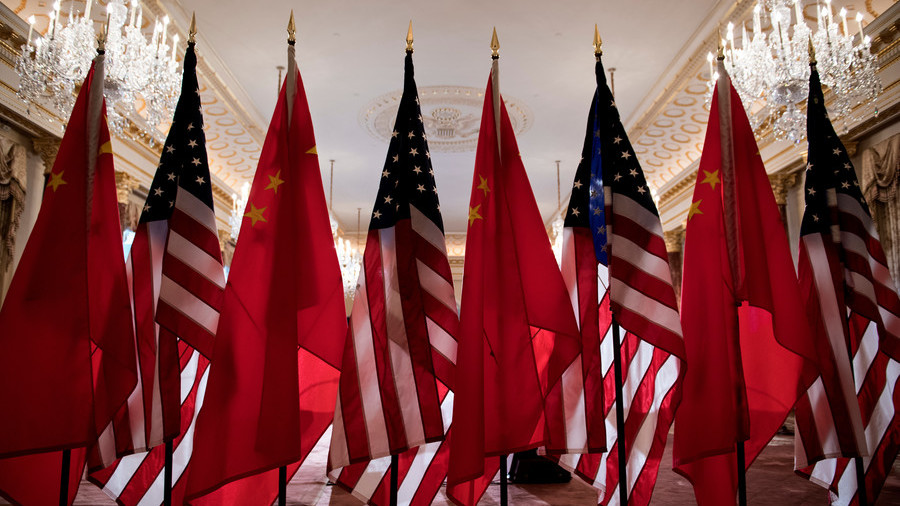 Beijing doesn't appear to be interested in more negotiations with Washington until after November's mid-term elections, according to a report, after talks between the countries locked in a trade war ended inconclusively.
The officials from both sides of the Pacific haven't scheduled further talks, a person familiar with the discussions told Bloomberg. But the Chinese delegation "had raised the possibility" that no further negotiations could happen until after the US mid-term elections, which are to take place November 6.
US and Chinese officials held contentious trade talks this week amid low expectations. A Chinese delegation headed by Vice Minister for Commerce Wang Shouwen, travelled to Washington for two-day negotiations which started on Wednesday. Treasury Undersecretary for International Affairs David Malpass represented the US.
According to a short statement from the Chinese Commerce Ministry after the meeting, the negotiators had "constructive and frank exchanges" over trade issues, and the parties would "keep in touch."
Washington's remarks were even more vague. White House Deputy Press Secretary Lindsay Walters said only that the sides "exchanged views on how to achieve fairness, balance, and reciprocity in the economic relationship."
The rivalry between the two economic powerhouses has escalated in recent months, as US and China slapped billion of dollars' worth of retaliatory tariffs on one another.
READ MORE: China ditching US coal imports for domestic supply in trade tariff tit-for-tat
The US trade war with China will be "extremely damaging" for American businesses and ordinary people, Arvin Vohra, 2020 presidential hopeful for the US Libertarian Party, told RT. "We've already seen it is damaging because now businesses have to spend more money on things like steel rather than spending money and resources on innovation, skilled labor, better computers, etc. This is a massive drain on American innovation, on the American economy."
Think your friends would be interested? Share this story!