'China is another bad guy for US to justify its politically unjustifiable behavior'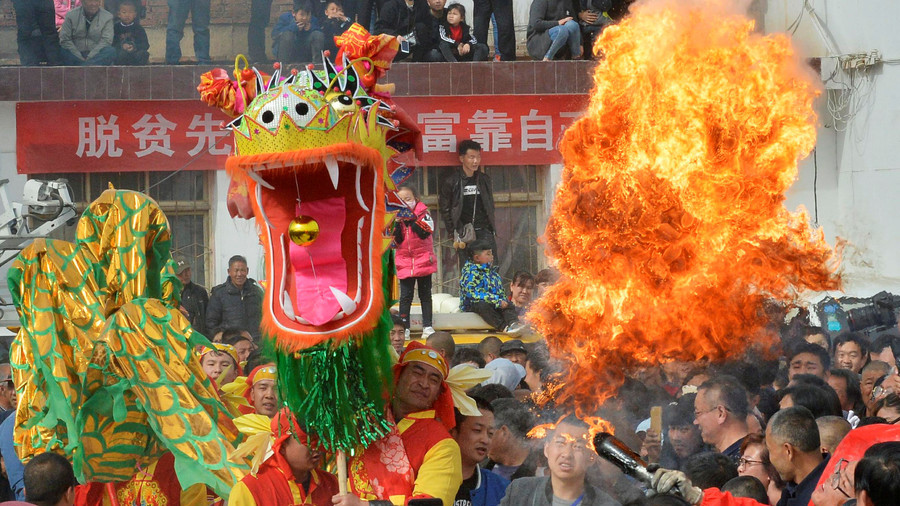 It is absurd to suggest China has any influence on American elections; the actual threat is domestic, not foreign, Arvin Vohra, 2020 presidential hopeful for the US Libertarian Party, says.
With the US midterm elections now just a few months away, National Security Adviser John Bolton has listed China among the threats Washington faces when it comes to meddling. He also mentioned Iran, North Korea, and Russia.
On Saturday, President Donald Trump also brought up China as a threat in a tweet, stressing that the focus should not be solely on Russia.
All of the fools that are so focused on looking only at Russia should start also looking in another direction, China. But in the end, if we are smart, tough and well prepared, we will get along with everyone!

— Donald J. Trump (@realDonaldTrump) August 18, 2018
Concerns over Beijing's alleged meddling threat come amid a trade war between the US and China.
According to Arvin Vohra, however, worrying about China is "an absolute absurdity," as "the people who are actually meddling in our elections, are domestic, not foreign."
"The people who are actually influencing the American elections are the military industrial complex and teachers' unions," he told RT.
Vohra also believes it's likely that Trump will greenlight the earlier suggested sanctions on China if it continues to buy Iranian oil after November 4. But that's a "terrible idea" because that would create poverty, which is the "actual fuel of terrorism," he said.
Also, in his opinion, a trade war with China will be "extremely damaging" for American businesses and ordinary people.
"We've already seen it is damaging because now businesses have to spend more money on things like steel rather than spending money and resources on innovation, skilled labor, better computers, etc. This is a massive drain on American innovation, on the American economy," he said.
Vohra said he was not surprised by Bolton's and Trump's comments on China, as it is "par for the course."
"Finding some nonsensical… distractions to suggest that China has anything more than a completely non-existent or very insignificant influence on American elections is absurd… China has no realistic chance of influencing an American election," he claimed.
In his view, Trump is using China as a "target to make it a new big bad guy."
Vohra said that Trump has "the big justification" for steel tariffs "because the Chinese government gives a huge subsidy to its own domestic steel production that we need to fight back" against. But, he told RT, Trump will want secondary justifications – for example, that China is trying to influence elections.
"The US has a horrific record in foreign policy… The US government is creating one false enemy after another and using that to justify the politically unjustifiable behavior," Vohra said.
Think your friends would be interested? Share this story!