China says it 'resolutely opposes' US trade war as new round of reciprocal tariffs takes effect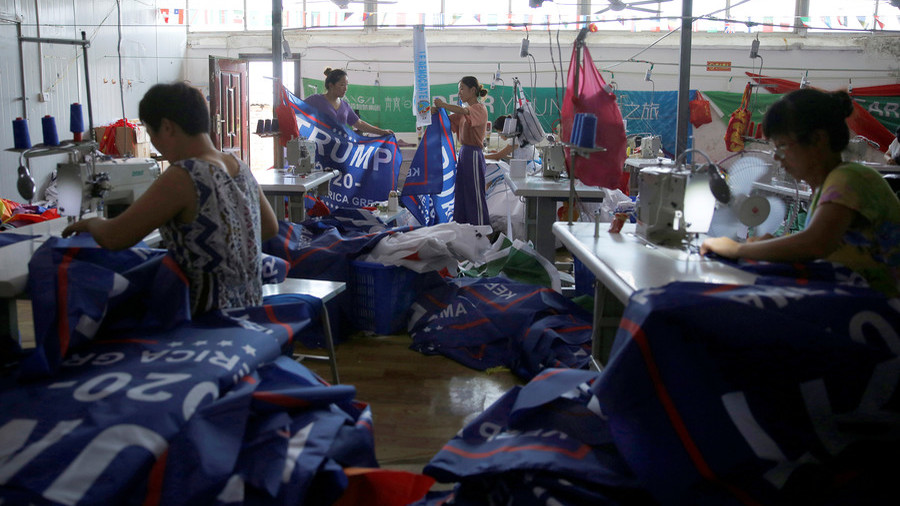 China's commerce ministry has said that it firmly opposes and reserves its right to retaliate to the latest batch of US tariffs that went into effect on Thursday and targeted another $16bn worth of imports from the Asian country.
In a mirror response, China has slapped hundreds of US products with their own levies. New 25 percent tariffs against $16 billion worth of fuel, steel products, autos and medical equipment went into effect at 12:01pm local time.
Calling the latest round of sanctions a "clear violation" of WTO trade rules, the ministry stressed that it will continue to introduce all the "necessary countermeasures" in order to defend free trade and China's "legitimate rights and interests."
"China will file a lawsuit against this tariff measure under the WTO dispute settlement mechanism," the statement said.
Beijing's remarks were voiced shortly after US Customs and Border Protection confirmed that a round of new 25 percent duties on 279 Chinese import product categories, valued at $16 billion, officially went into effect on Thursday. Key products affected by the new duties include chemicals and plastics, as well as semiconductors, motorbikes and electric scooters.
The trade war between rival economic powerhouses has escalated despite the meeting between US and Chinese officials on Wednesday in Washington for a futile attempt to avert further economic clashes. Since July, the countries have slapped each other with $50 billion-worth of retaliatory tariffs, amid Trump's threats to impose duties on more than $500 billion of Chinese goods.
President Trump had repeatedly expressed discontent over the US trade deficit with China, accusing the country of unfair trade practices, intellectual property theft and currency manipulation. China in turn accuses the White House administration of pursuing protectionist policies in violation of WTO principles and of disrupting the global trade flow.
Think your friends would be interested? Share this story!
You can share this story on social media: