To hide or not to hide Nazi past: Debate raging in Germany over video game displaying swastikas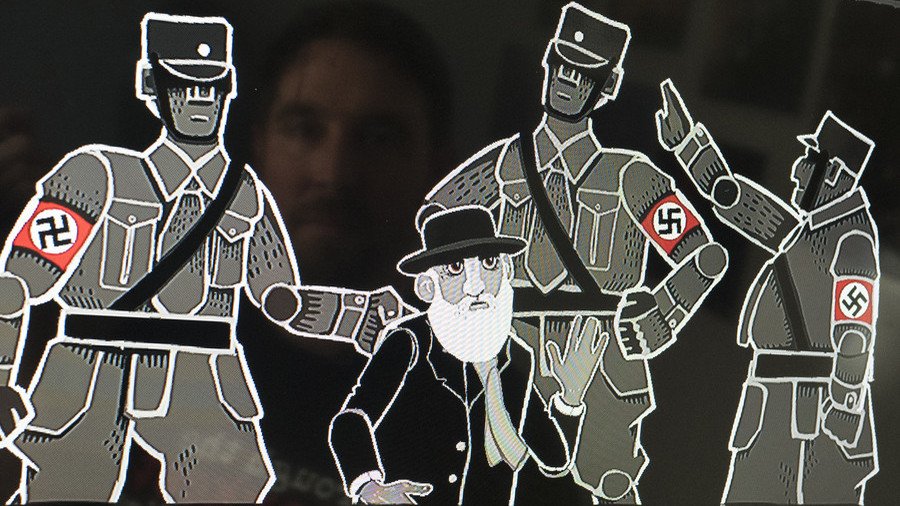 A new video game featuring Nazi symbols has sparked a heated debate in Germany, with opponents calling it "hideous and offensive." Advocates of the game insist one won't become a Nazi by merely seeing a swastika.
Devised by Berlin-based Paintbucket Games studio, 'Through the Darkest of Times' (TtDoT) is the first video game to show Nazi era in Germany from 1933-1945 uncensored.
READ MORE: Germany lifts strict constitutional ban on Nazi symbols to allow them in video games
The developers of TtDoT insist that they don't promote Nazism in any way and merely want to show stories of "true human heroism in a truly horrible time." They say that Nazi Germany is too often depicted "as another faction and its aesthetics are used without commentary or context."
Presented this week at Gamescom, an annual trade fair for video games held in Cologne, TtDoT gives its players an opportunity to play a resistance group in Third Reich Berlin. Anyone who adopts the role of resistance leader will have to "avoid getting caught by the Gestapo,"according to the description of the game.
The game features officers with the Nazi swastika who attack a man wearing a kippah, a cap traditionally worn by Jews, as seen in screenshots released by media and those who play the game.
Legally the developpers are not breaching the rules as earlier in August Germany announced that it is softening its longstanding and strict ban on swastikas and other Nazi symbols, to allow their inclusion in computer and video games.
The TtDoT trailer and promotional photos, which were released before the ban came into force, don't show any Nazi symbols.
Yet not all in positions of authority in Germany share this point of view and still consider such symbols should always remain a taboo. Elisabeth Winkelmeier-Becker from the Christian Democratic Union stressed that video games are unfit to "reasonably deal with the historic injustice of Nazism. Family Minister Franziska Giffey (SPD) told Morgenpost newspaper that one shouldn't "play with swastikas."
"In Germany today we must always be aware of our special historical responsibility," Giffey explained. Later, however, the TtDoT press service claimed that Giffey told them that the game content is "good" and that the whole strategy is "a good example of a socially adequate use of unconstitutional symbols."
The Israeli ambassador in Germany Jeremy Issacharoff was shocked that a Berlin company was allowed to use the "hideous and offensive" swastika in the video game. "This horrific symbol has no place in Germany and particularly games in the hands of the young," he wrote on Twitter.
Yet the advocates of the game believe that Nazism is "a past" from which the country doesn't necessarily have to hide and such a game may be a warning for future generations. "This is a good move in a time where everyone is too lazy to read about history," one of the game admirers wrote on Twitter.
They finally lifted the ban? Good. People should always remember what the symbol represented, not forget about it, else we be doomed to repeat the same action.

— DarthDarius117 (@Brightdrake7274) August 21, 2018
"One doesn't become a Nazi just by seeing a swastika," Klaus-Peter Sick, a historian at Berlin's Marc Bloch Centre, a Franco-German social sciences research institute, told AFP, adding that players "know how to tell the difference" between fiction and reality.
The move to lift a ban on Nazi symbols in video games came after a heated public debate over the Wolfenstein video game franchise. In the game initial images of Adolf Hitler had to be altered to remove his mustache and the swastikas were replaced with a triangular symbol.
The Entertainment Software Self-Regulation Body (USK), which is responsible for issuing age ratings for video games, promised to ensure that the softening of the ban won't promote Nazism. "This has long been the case for films and with regards to the freedom of the arts, this is now rightly also the case with computer and video games," USK Managing Director Elisabeth Secker said back then.
Think your friends would be interested? Share this story!
You can share this story on social media: