Is China secretly building up its huge gold stockpile?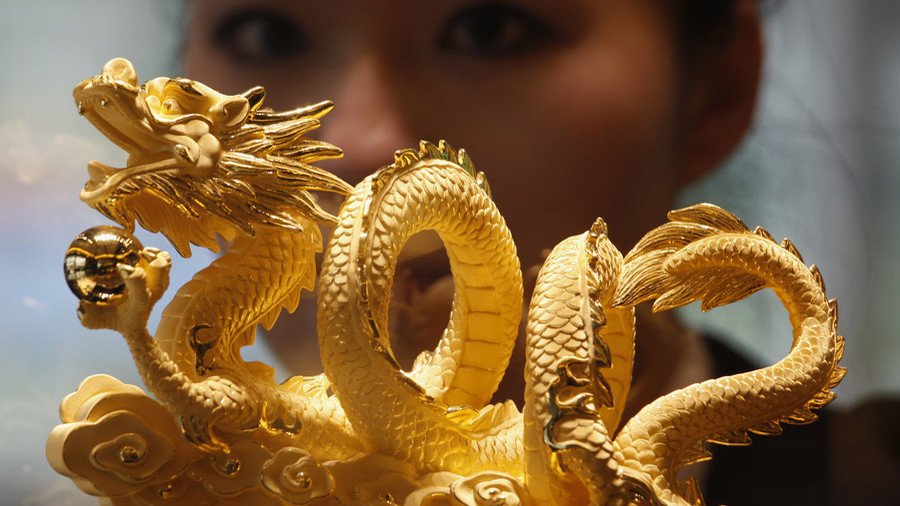 Official data from the People's Bank of China (PBOC) shows the country's gold reserves have not increased since 2016, when Donald Trump was elected US president. They stayed unchanged at 59.24 million ounces (1,843 tons).
As of the end of June, the PBOC valued its precious metal reserves at $74.1 billion.
Analysts, however, have raised doubts that Beijing has really stopped accumulating gold. They claim a potential trade war with the US and this year's slump in gold prices are reasons for China to buy.
"The strategic imperative is probably still there to add some gold to reserves quietly bit by bit," Philip Klapwijk, managing director of Precious Metals Insights, told Bloomberg. The expert, who has tracked precious metals for nearly 30 years, said, "The reason to own gold as a portfolio diversification is even better given the rather strained relations with the US."
As one of the top gold holders, China has been aggressively accumulating gold reserves to cut its dependence on the US dollar, according to Singapore's BullionStar precious metals expert Ronan Manly. In an interview with RT, he said that the combined China-Russia gold reserves could shake US dominance in the global economy.
READ MORE: Chinese yuan becomes IMF reserve currency, first new addition since '99
China has gone long periods without revealing increases in its gold holdings. In 2015, for the first time in six years, the PBOC announced a 57-percent jump in reserves to 53.3 million ounces. The announcement coincided with the adoption of stricter IMF rules for foreign reserves and debt data as the government pushed for the yuan to be included in the Special Drawing Rights basket. The IMF added the Chinese currency in October 2016, the last month that the PBOC announced an increase.
For more stories on economy & finance visit RT's business section
You can share this story on social media: