Utah man flies plane into his own house after argument with wife (PHOTOS, VIDEO)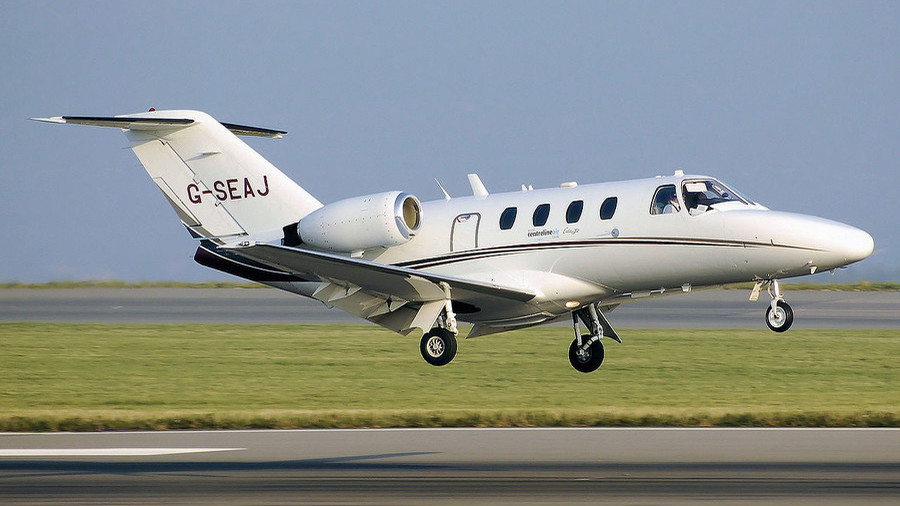 A Utah man flew a small aircraft into his own house, kamikaze-style, hours after he had been arrested for assaulting his wife during an argument, police say.
Duane Youd, 47, died in the crash, as the light-skinned Cessna disintegrated on impact and burst into flames. Youd's wife and a child, both inside the house, survived and the house remained intact.
Youd had been arrested by police in Payson, Utah, earlier on Sunday, after witnesses reported seeing him assault his wife. The troubled couple had been drinking and had gone to a scenic local spot to talk their problems through, Sgt. Spencer Cannon of the Utah County Sheriff's Office said.
After being booked on suspicion of domestic violence and released on bail, Youd was escorted home by an officer. From there, he set off for nearby Spanish Fork-Springville Airport, commandeered a plane and took off for home.
Dodging power lines and other houses, Youd plowed the plane into the front of his house at 2.30 am. Photos taken at the scene showed Youd's front yard strewn with smoldering wreckage and the house charred and damaged from the fireball.
Investigators said that Youd was a skilled pilot and that the twin-engine Cessna 525 belonged to his employer. They don't know if Youd was allowed to access the plane.
The 47-year-old had a turbulent marriage, and was charged with disorderly conduct after a domestic violence incident in April. Youd and his wife had agreed to attend six months of marriage counselling as part of a plea agreement.
Youd's suicidal deathcharge was the second such incident in recent days. An airport employee who described himself as a "broken guy with a few screws loose,"stole a turboprop airplane from Seattle-Tacoma International Airport on Friday night, casually chatted to ground control staff as he performed aerobatic stunts, and eventually slammed the aircraft into woodland near Seattle.
Before plunging to his death, 29-year-old Richard Russell told controllers that that he'd learned to fly by playing video games, but added that he "wasn't really planning on landing it."
Like this story? Share it with a friend!
You can share this story on social media: