Epic brawl in McDonald's outlet as customer launches milkshake at staff (VIDEO)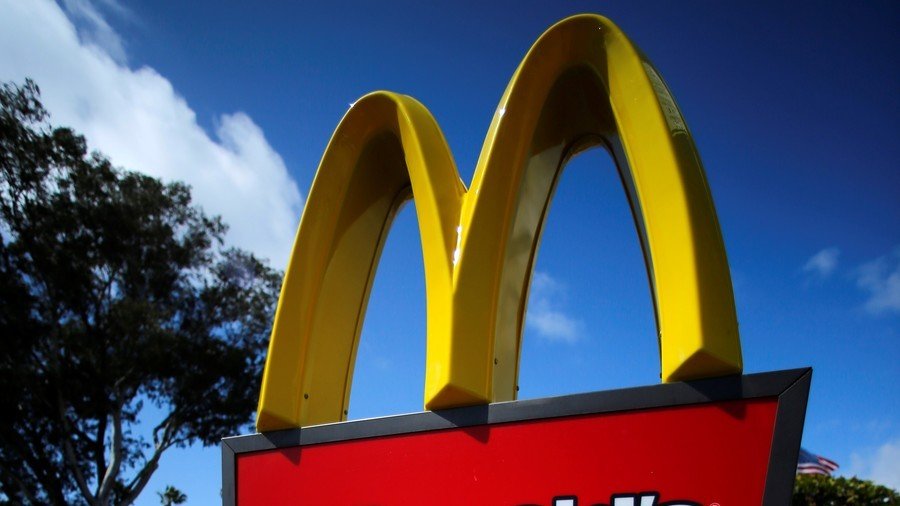 Things turned nasty at a fast-food outlet in the US after a customer hurled a milkshake and metal serving tray at a restaurant worker.
Footage of the violent incident, which is believed to have been filmed at a McDonald's branch in Las Vegas, begins in the middle of a verbal row between the customer and staff member.
READ MORE: Mass bar brawl involving 100 people caught on camera (VIDEO)
It shows the server walking towards a shouting customer before the latter starts to throw things, including a milkshake. The female McDonald's employee can then be seen to grab the screaming customer, aiming punches towards her face, and drags her over a table.
"My momma ain't dead. You respect my momma," the McDonald's worker can be heard saying at one stage.
During the altercation, the unknown customer picked up a chair and was also seen to be slapped by a second woman. Uploaded online by Instagram user Marie Dayag, she said the brawl was sparked by an argument over a soft drink.
READ MORE: McDonald's becomes weed users' highest-ranking fast food joint
"So this happened at McDonald's," Dayag wrote. "I was eating my burger and recording this."
In a statement to food news website Delish, McDonald's said the company "do not condone the behavior depicted in this video, and are currently investigating."
RT.com has contacted both the original uploader of the fight footage and McDonald's about the incident.
Like this story? Share it with a friend!
You can share this story on social media: