Putin orders construction of bridge to connect Sakhalin with mainland Russia
Russian President Vladimir Putin has instructed the government to work out a plan to construct a bridge connecting Sakhalin Island in the country's Far East with mainland Russia.
Editor's note: This article and headline have been amended by the author, as the initial version contained statements that may have been liable to misinterpretation or lacked full context.
"The question of building a bridge between Sakhalin and the mainland has long been discussed, for decades. It has long been a dream of the people living on the island," Putin said at a meeting with Sakhalin Governor Oleg Kozhemyako on Tuesday. Putin said he instructed the Russian government to work on the feasibility of the project.
The Russian president noted that this would make life easier for people: "You can come, leave at any time of the year, in any weather." Sakhalin is the only remaining region in Russia without a land connection to the mainland. Crimea was recently connected when Europe's longest bridge was built in May.
Building a bridge to Sakhalin will be very difficult and expensive. The shortest distance between the island and the mainland is almost eight kilometers, but the entire railroad link will be 580-km long. The project will require building three main spans and more than 10 additional ones, and will cost several billion dollars.
The population of the island has dropped by more than 30 percent to just shy of 500,000 people in the last 25 years due to the remoteness of the region and lack of a proper connection with mainland Russia.
In an even more ambitious project, Russia earlier proposed building a bridge connecting Japan's Hokkaido to the south of Sakhalin Island. The two bridges would make Japan a continental state.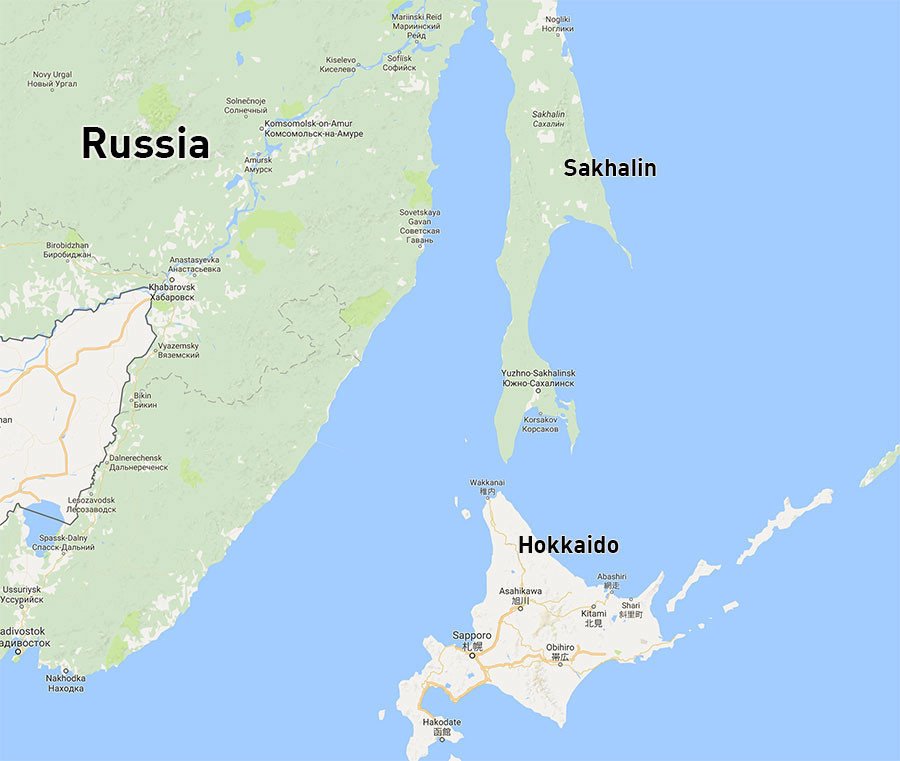 For more stories on economy & finance visit RT's business section
You can share this story on social media: