Trump demands bigger bed & red, white & blue paint job for 'more American' Air Force One – report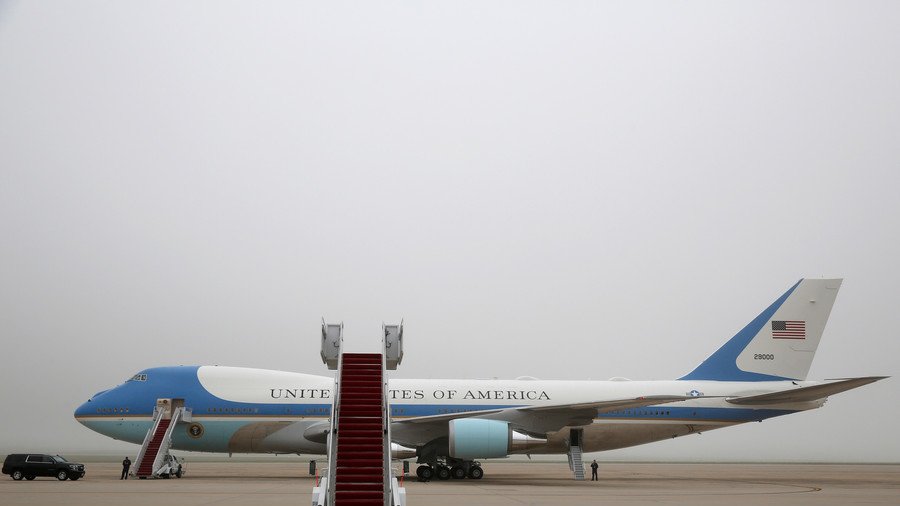 Apparently unimpressed by the iconic aircraft used to ferry US presidents around the world, Donald Trump has reportedly commissioned two new planes – with bigger beds and "more American" paint jobs – to serve as Air Force One.
According to a scoop landed by Axios, in February Trump personally oversaw a $4 billion deal with Boeing for two new 747s to serve as Air Force One. The news outlet was also told that the US leader had two specifications for the new presidential fleet: The on-board bed should be larger, and the classic blue-and-white paint job should be changed to something that "looks more American" – a red, white and blue design.
But a major change to the plane's look could be met with resistance: after all, the current color scheme goes back some 55 years to the Kennedy administration, and the aircraft's historic paint job is one of Air Force One's most recognizable features. Trump, however, is looking for something more patriotic, reportedly insisting that the new fleet of presidential planes have a color scheme that isn't a "Jackie Kennedy color."
The particular shade of blue is actually known as "luminous ultramarine," and it was John F. Kennedy – not his wife – who chose the color, Axios pointed out.
Trump can, of course, commission red, white and blue, bald eagle-bedazzled planes to his heart's content – but he'll have to win reelection if he hopes to fly in one: The new 747s are unlikely to be in service before January 20, 2021.However, he's likely to enjoy the new refrigerators as they are being replaced at a cost of nearly $24 million.
Like this story? Share it with a friend!
You can share this story on social media: