8 AT&T buildings nationwide serve NSA's spying purposes – report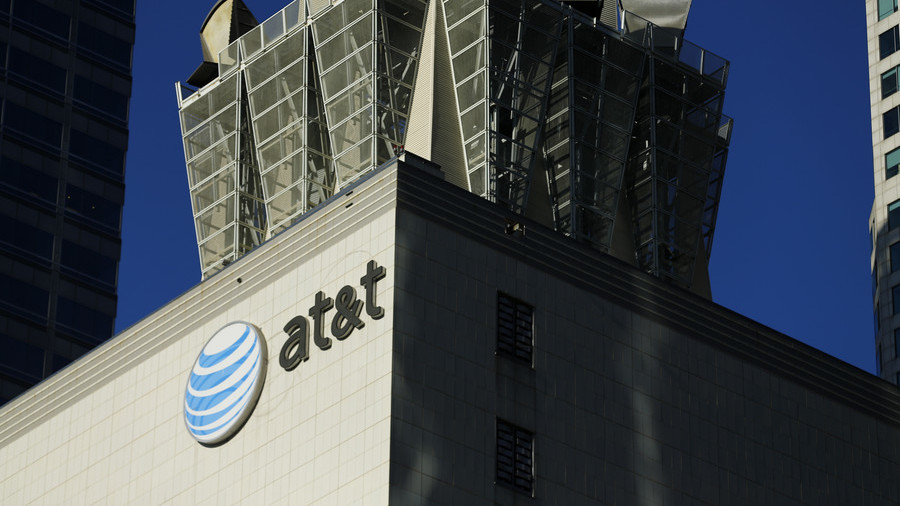 At least eight AT&T facilities across the US provide the NSA with data essential to spy on internet and phone traffic across the globe, the Intercept has revealed, adding that the agency called AT&T a trusted, solicitous partner.
For over 30 years, Dallas-based multinational telecommunications conglomerate AT&T has provided US intelligence with private data of its customers through a specially designed surveillance program called FAIRVIEW. After the first reports of the secret program surfaced in 2013, following the revelations of whistleblower Edward Snowden, the Intercept has managed to identify at least eight AT&T sites that transmit billions of private messages, chat history and phone calls to the US government.
"AT&T is the only company involved in FAIRVIEW, which was first established in 1985, according to NSA documents, and involves tapping into international telecommunications cables, routers, and switches," the publication said after conducting a thorough investigation of public records, secret NSA records, and witness testimonies.
While other physical locations may be involved in the FAIRVIEW program, the investigation identified AT&T's "backbone" and "peering" facilities in Atlanta, Chicago, Dallas, Los Angeles, New York, San Francisco, Seattle, and Washington DC, hidden in plain sight.

In addition to AT&T customers, the US giant also reportedly jeopardized the privacy of other telecom providers that use the company's Service Node Routing Complexes. Referred to as peering sites, they include US-based telecommunications giants Sprint and Cogent Communications, in addition to Sweden's Telia, India's Tata Communications, Italy's Telecom Italia, and Germany's Deutsche Telekom, the Intercept believes.
With the internet originating in America in 1970s and the global outreach of local tech companies, a major part of international data and communications traffic is currently routed through the US. America's geographical position also helps as it is conveniently situated between Europe, the Middle East, and Asia.
The NSA possesses vast legal powers to snoop on emails, phone calls, and other communications passing through the US, as well as making American tech companies install surveillance hardware in their networks. In carrying out these activities, the agency draws from Executive Order 12333, which was introduced during Ronald Reagan's time in office in the 1980s. It allowed the NSA to monitor all "communications which originate and terminate in foreign countries, but traverse US territory."
The eight "nuclear blast-resistant, windowless facilities" offer the NSA "common backbone" admission to raw user data that passes through the network, which includes web browsing, social media queries, and other forms of online and phone activity. In addition, the US company has around 19,500 "points of presence" in 149 countries which help the NSA monitor online activity.
"The data exchange between AT&T and other networks initially takes place outside AT&T's control, sources said, at third-party data centers that are owned and operated by companies such as California's Equinix. But the data is then routed – in whole or in part – through the eight AT&T buildings, where the NSA taps into it," the report says.
Citing US intelligence documents, the publication noted that the US giant was "aggressively involved" in offering support to NSA activities and has worked to create a communications ranking system which sets red flags before relaying the information to the government.
While AT&T has yet to comment on the report, the "NSA can neither confirm nor deny its role in alleged classified intelligence activities," a spokesman with the agency told CNET.
READ MORE: Police need warrant for cell phone location data, SCOTUS rules
"NSA conducts its foreign signals intelligence mission under the legal authorities established by Congress and is bound by both policy and law to protect US persons' privacy and civil liberties," the spokesman said.
If you like this story, share it with a friend!
You can share this story on social media: