'I thought she was white': Roseanne apologizes for racist tweet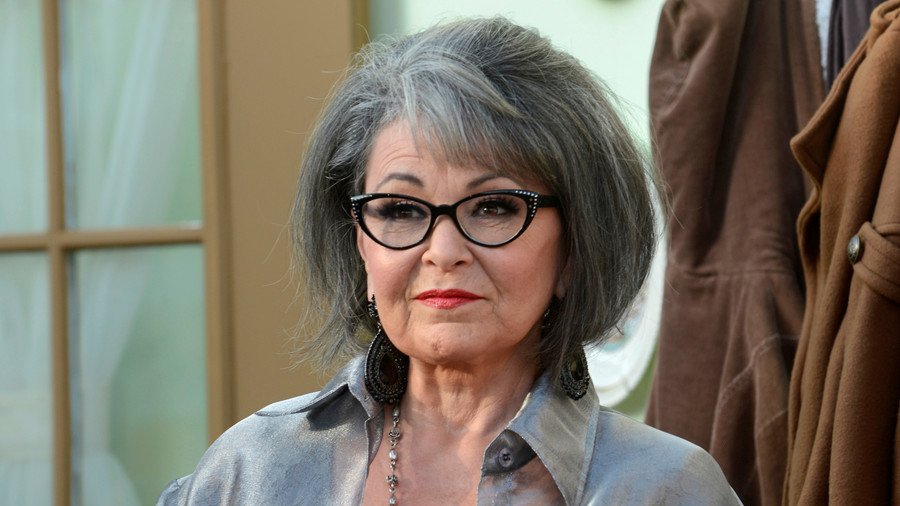 Actress Roseanne Barr has a perfectly reasonable explanation for the recent racist comments she made on Twitter about Valerie Jarrett, an adviser to former President Barack Obama: she didn't know Jarrett was black.
Barr made an emotional apology on Rabbi Shmuley Boteach's podcast for a tweet in which she said Jarrett looked like what would happen if the "Muslim brotherhood & planet of the apes had a baby." The tweet resulted in the cancellation of her recently rebooted ABC sitcom. Barr said she was sorry about the tweet but said she believes it was misinterpreted because she didn't mean what people thought she meant.
"That's what's so painful," Barr said. "But I have to face that this hurt people—and when you hurt people, even unwittingly, there's no excuse, so I don't want to blabber off on excuses."
Barr went on to explain that she thought Jarrett was white. "I don't agree with her politics, and I thought she was white. I did not know she was a black woman." The controversial actress also said it was a "form of racism" that she didn't know Jarrett was black.
An emotional Barr went on to say she has black children in her own family and that she would never have intentionally used the "ape" insult about a black person.
"I'm a lot of things. I'm a loudmouth and all that stuff, but I'm not stupid, for God's sake, and I never would have wittingly called any black person...say they are a monkey. I never would do that! And I didn't do that," she said.
Barr said when she brought up the sleep medication Ambien, it was an explanation for the tweet, not an excuse. "I was impaired, you know," she said.
"But they don't ever stop. They don't accept my apology, or explanation. And I've made myself a hate magnet. And as a Jew, it's just horrible," she added.
Barr admitted that ABC asked her to leave Twitter when they hired her for the reboot of 'Roseanne.' She said she told ABC she would leave Twitter but as a vocal supporter of Israel, she would "never stop defending" Jewish people.
"If you want to hire me, know that," she said she told ABC.
Barr has received backlash from Hollywood liberals for her support of President Donald Trump, and she was criticized about one episode of her sitcom that showed her character was worried that her Muslim neighbor was building a bomb.
Like this story? Share it with a friend!
You can share this story on social media: