'No one is banning us': Red Cross calls out MSNBC host for false immigration claim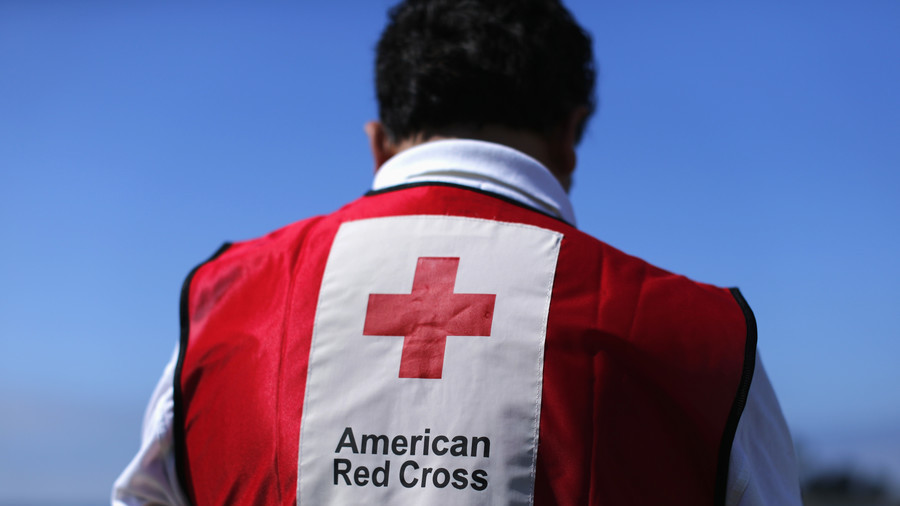 MSNBC host Joe Scarborough has accused the Red Cross of "spin" after the humanitarian organization called him out for an incorrect interpretation of the aid agency's tweet on US border detentions.
The unlikely Twitter spat began when Scarborough claimed the Red Cross was being banned from contact with children detained by American immigration authorities at the US-Mexico border.
READ MORE: Art of distortion: Misleading images fire up immigration debate
"Trump's Centralized State is even banning the Red Cross from visiting those infants and toddlers being incarcerated by Trump," Scarborough wrote, quoting a tweet from the American Red Cross.
The Red Cross tweet stated it had offered assistance to federal authorities but had not acquired permission to access the site. It also linked to a more than two dozen 'trusted' organizations that were providing support to those detained at the border.
Quickly spotting that Scarborough had misinterpreted their tweet, the American Red Cross replied with strong clarification on the issue.
Digging in, Scarborough refuted the Red Cross' own explanation, telling the organization to "focus on missing children, and leave the spin to [White House press secretary] Sarah Huckabee Sanders."
Scarborough's analysis, meanwhile, quickly garnered attention across social media and was picked up by other liberal commentators.
In a tweet pinned to the American Red Cross account, the non-profit states that it has been in contact with several levels of the Trump administration regarding the border situation and has received a positive response.
The Red Cross is not a federal agency, and says it operates as a "federal instrument" to carry out responsibilities delegated by the government, such as disaster relief. The organization says it does not generally receive federal funding on a regular basis.
READ MORE: MSNBC anchor declares it the media's job to 'control exactly what people think'
Scarborough, a former Republican congressman, is a vocal critic of Trump and left the party last year while criticising the GOP for its failure to stand up to the president. He slammed Trump supporters as racist during a discussion on the family separation policy on the Morning Joe show on Saturday. MSNBC, meanwhile, has been consistently branded by Trump as "fake news."

Earlier this week, Trump backed down on the family separation policy, signing an executive order requiring immigrant families caught crossing the US-Mexico border illegally to be detained together.
The 'zero tolerance' immigration policy requiring all adults caught crossing the US border illegally to be referred for criminal prosecution still stands.