'Roseanne' canceled after star's racist tweets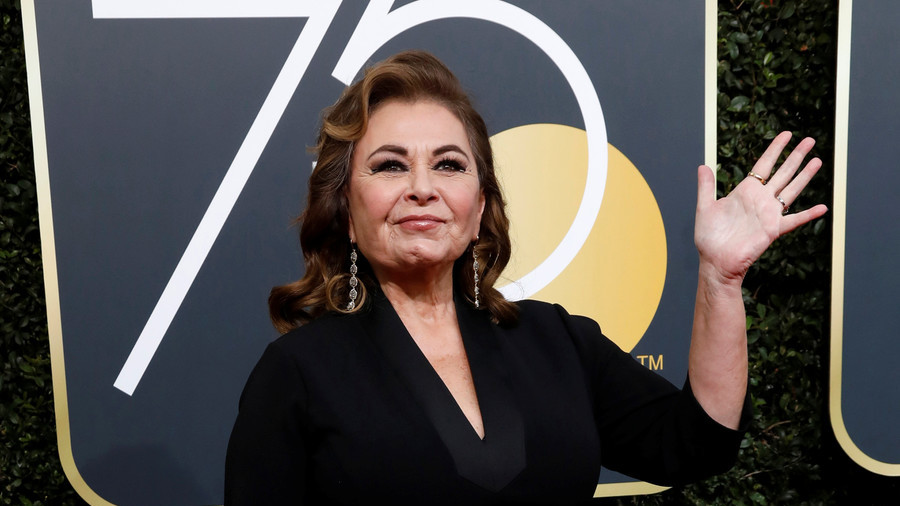 Two months after a ratings-smashing return to television, ABC has canceled the sitcom 'Roseanne,' after the star Roseanne Barr fired off a racially-charged insult at a former Obama adviser.
In a now-deleted tweet, Barr described Valerie Jarrett, former senior adviser to President Barack Obama, as looking like the "muslim brotherhood & planet of the apes had a baby."
After the outrage that followed, ABC announced that it would cancel 'Roseanne'. ABC President Channing Dungey said that Barr's statement was "abhorrent, repugnant and inconsistent with our values."
Barr's tweet immediately drew a tidal wave of disgusted reactions and accusations of racism.
Barr quickly apologized, and even declared that she would leave Twitter.
"I apologize to Valerie Jarrett and to all Americans," she said. "I am truly sorry for making a bad joke about her politics and her looks. I should have known better. Forgive me-my joke was in bad taste."
For the foul-mouthed conservative comedienne, the apology did little to control the damage. Just an hour later, African-American comedy writer Wanda Sykes said that she would be resigning as producer on Roseanne's show.
Barr regularly takes to Twitter to vent at liberals and shout her own conservative opinions. On Tuesday, she also targeted Hillary Clinton, who was recently seen at a Memorial Day parade in a bulky coat and scarf that may have concealed a back brace.
"Its a colostomy jug cuz full of sh**e," Barr professed.
Barr also claimed that Clinton's daughter, Chelsea, was married into the family of liberal financier and political meddler George Soros.
Jarrett, who is African-American, was born in Iran to American parents. During her time in the Obama White House, she was plagued by unfounded rumors that she was secretly working to make America an Islamic nation.
This is not the first time Barr has been accused of racism. In 2013 she called Susan Rice, another African-American and Obama's national security advisor at the time, "a man with big swinging ape b**ls."
You can share this story on social media: