Ex-Trump campaign chief Lewandowski slammed online for mocking migrant girl with Down Syndrome
Published time: 20 Jun, 2018 09:39
Edited time: 21 Jun, 2018 09:04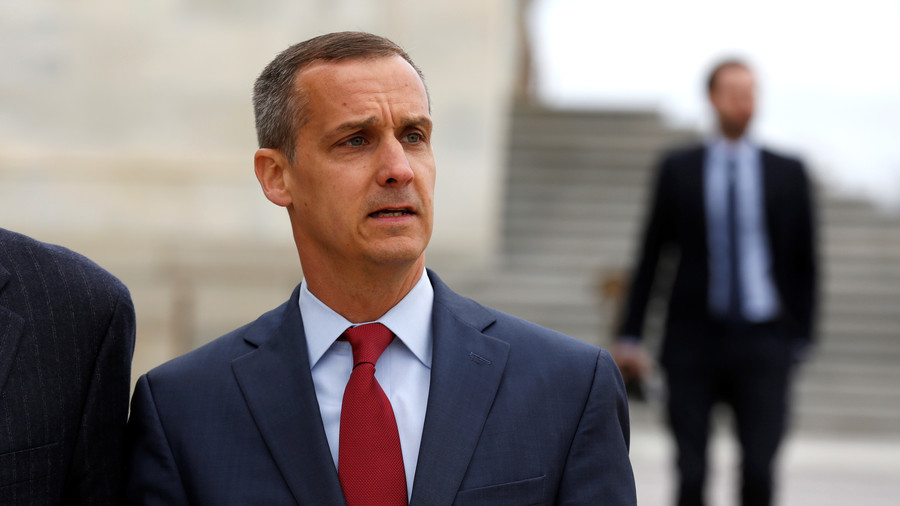 Corey Lewandowski, the former campaign manager to then-presidential nominee Donald Trump, has angered critics after mocking a story of a disabled migrant being separated from her mother.
READ MORE: Campaign manager who 'let Trump be Trump' unceremoniously dumped
During an appearance on Fox News, Lewandowski responded to a story of a 10-year-old girl with Down Syndrome being taken from her mother and placed in caged detention in Texas by saying "womp, womp" – an onomatopoeic phrase sometimes heard in cartoons.
Fellow panelist Zac Petkanas, a former adviser on the Democratic National Committee, then became enraged, shouting as the interview descended into cross-talk. Lewandowski continues to make his point, saying: "When you cross the border illegally, when you commit a crime, you are taken away from your family because that's how this country works."
The girl's case was originally highlighted by Mexico's Foreign Minister Luis Videgaray in an interview with CNN. Videgaray said the girl had been travelling with her mother and brother when the children were separated from their mother by border police. The children were then sent to a detention center in McAllen, Texas, while their mother was sent to Brownsville, an hour away. Their father, a legal US resident, is working with the US consulate to get the girl released.
READ MORE: Trump campaign manager arrested for assaulting Breitbart reporter
Lewandowski worked as campaign manager for Trump during the US president's 2016 campaign. In March 2016, he was charged with one count of battery, by the Jupiter Police Department in Florida, for grabbing a female reporter who was attempting to ask Trump a question. Later that month, he again drew criticism after appearing to roughly grab a protester by the collar at a campaign event. He departed the Trump campaign in June 2016 following reports that his influence had waned.
The clip has drawn scorn online with commentators taking to Twitter to condemn Lewandowski's comments and behavior.
Think your friends would be interested? Share this story!