Kim Jong-un is more popular than Nancy Pelosi among Republicans – poll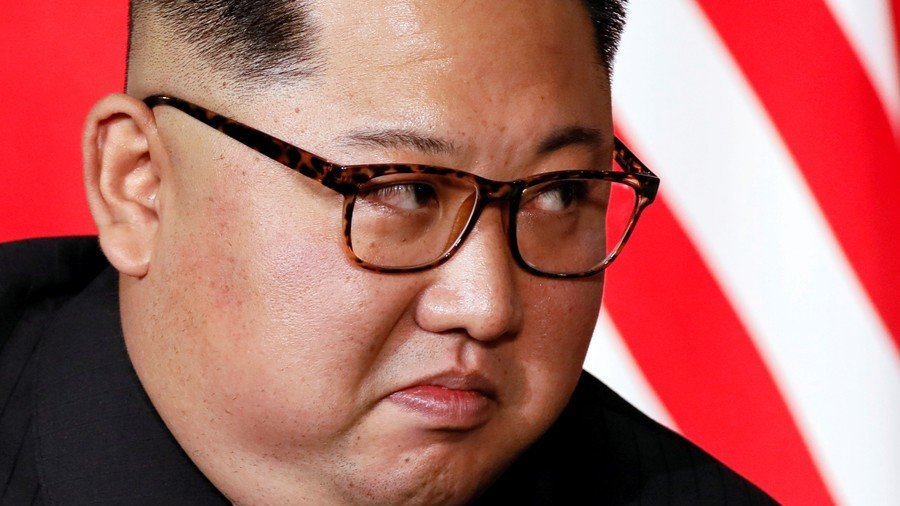 Despite once threatening to nuke the US, North Korea's leader Kim Jong-un has a higher favorability rating among Republicans than Nancy Pelosi, according to a new poll.
Kim has spent much of his tenure as an enemy of their nation, but US Republicans appear to hold North Korea's supreme leader in higher esteem than the Democrats' House of Representatives leader.
READ MORE:N. Korea threatens US with 'horrible nuclear strike and miserable and final ruin'
In a new poll by Ipsos and the Daily Beast, Pelosi only managed to scrape together a 17 percent approval rating among Republicans, two points less than Kim. The results come shortly after Kim and US President Donald Trump signed a joint statement which expressed a desire denuclearize the Korean Peninsula. Meanwhile Pelosi has been at loggerheads with Republicans over immigration policy.
Republicans have officially abandoned supporting America for the admiration of dictators. Anyone who sides with a murderer like Kim Jong Un over America citizen @NancyPelosi will gladly choose Saddam Hussein & Hitler if given the choice & be proud of it too. #Shamehttps://t.co/IRofyRNnA7

— Malcolm Nance (@MalcolmNance) June 18, 2018
How polarized is the United States? 19% of self-identified Republicans have a favorable view of Kim Jong Un. 17% have a favorable view of Nancy Pelosi. (Ipsos/Daily Beast)

— ian bremmer (@ianbremmer) June 18, 2018
Now, this is something. Self-identified Republicans now have a marginally more favorable view of Kim Jong Un than they do for House Minority Leader Nancy Pelosi, according to a new Ipsos poll done exclusively for The Daily Beast. https://t.co/aYX8TLLwTb

— Mustapha Itani (@mustaphahitani) June 18, 2018
The poll, which sampled views from roughly 1,000 Republicans, Democrats and independents from the continental US, Alaska and Hawaii, also suggested that a majority of Americans are against a celebrity candidate for their next president.
READ MORE: Trump praises Kim Jong-un's leadership, wants Americans to stand to attention for him too
Just 18 percent of respondents agreed that a celebrity candidate is good for democracy, while 53 percent said that people from the world of show business are less qualified for office.
In a list that included Oprah Winfrey, James Comey, Kanye West, and former Starbucks CEO Howard Schultz, First Lady Michelle Obama was the most popular option for the 2020 US presidential election.
Like this story? Share it with a friend!
You can share this story on social media: