'Panty protester' targets Tory MP's office in revenge for upskirt bill block (PHOTO)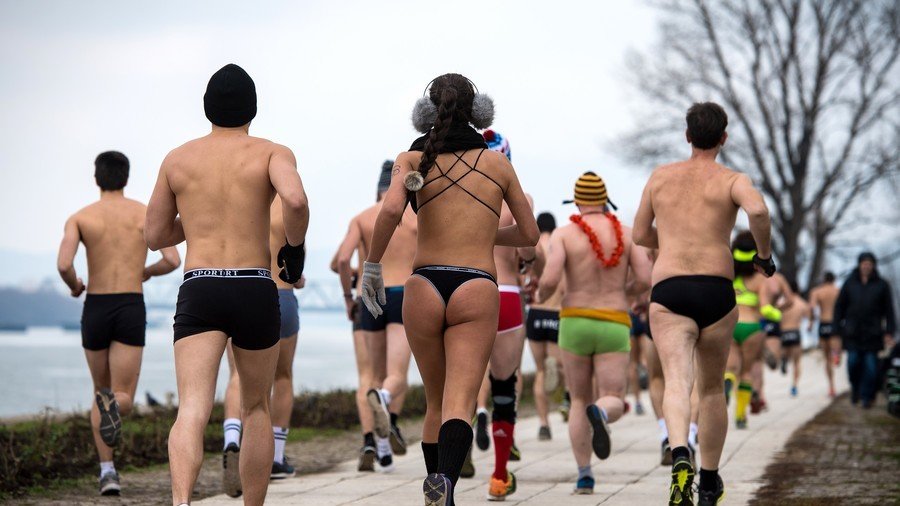 The Christchurch constituency office of Tory MP Christopher Chope has been adorned with underwear bunting after the politician was the sole dissident to a proposal to make upskirting illegal.
A private members' bill in the House of Commons making it illegal to snap a photo up a woman's skirt without her consent was blocked last week. Christopher Chope, who was awarded a knighthood in the 2018 New Year's honors, voiced his objection to the Voyeurism Offences Bill in parliament without providing his reason.
Now the MP for Christchurch, Dorset has been the subject of a crafty protest involving a triad of skivvies. A picture of the protest piece by Lorna Rees shows bunting made from underwear strewn across the doorway of the high street office.
READ MORE: 'Shame': MPs boo Tory politician as he blocks upskirting law in parliament
"No one should photo my pants unless I want them to," the bunting banner reads. RT has reached out to Rees for comment. In a tweet, the artist admitted being behind the "knicker bunting" outside Chope's Christchurch office.
Chope has been described in the British media as a politician generally opposed to private members bills, or legislation not proposed by the ruling party. The Voyeurism Offences Bill, introduced by Liberal Democrat MP Wera Hobhouse, will have to be proposed again on July 6 if it is to enter law.
Like this story? Share it with a friend!
You can share this story on social media: